Albury House (The Cottage)
Scroll down to find out more about the property.

Click on images or Charmouth Home to return back.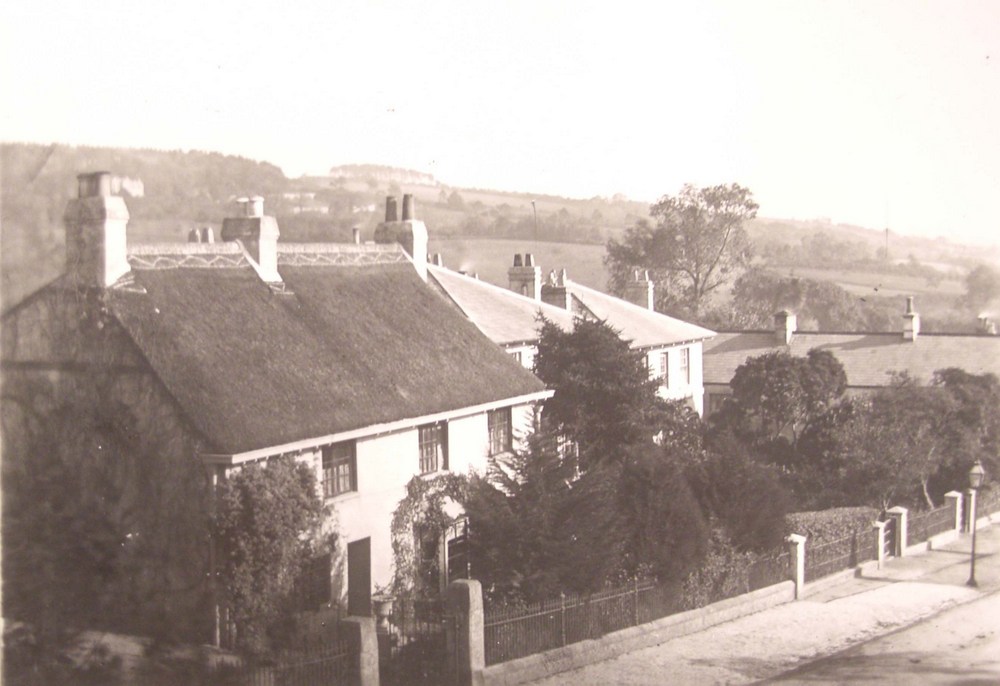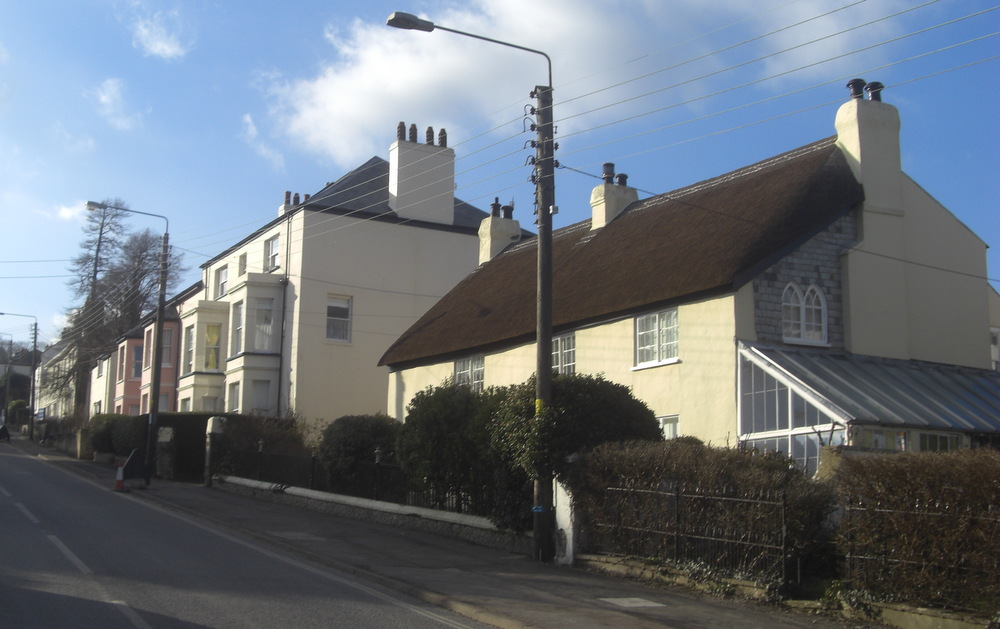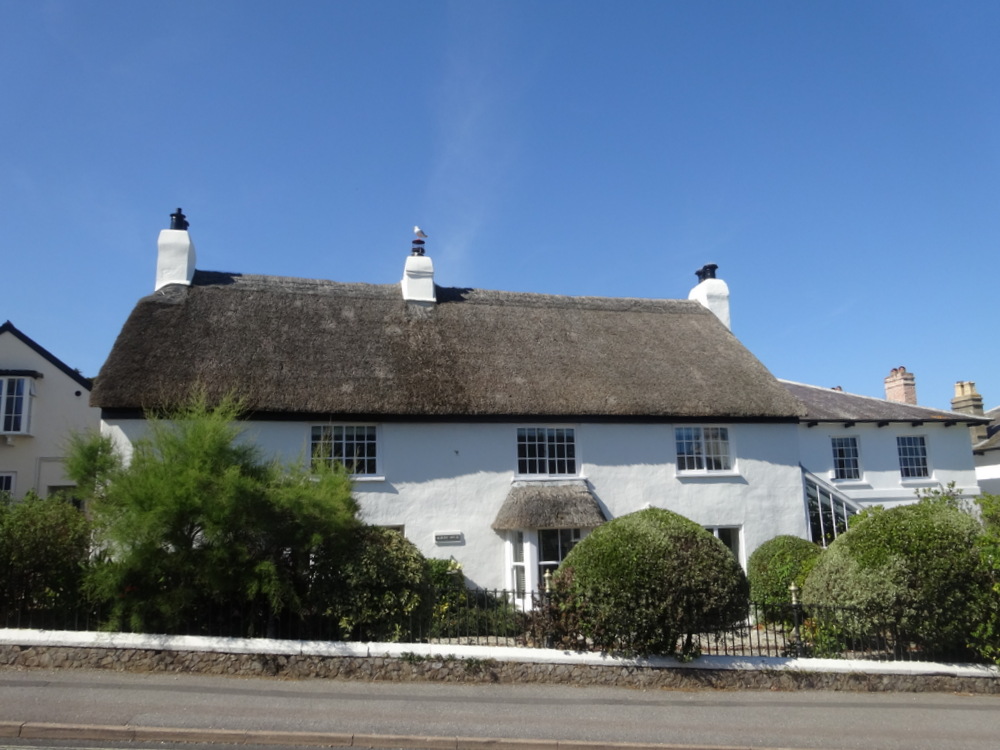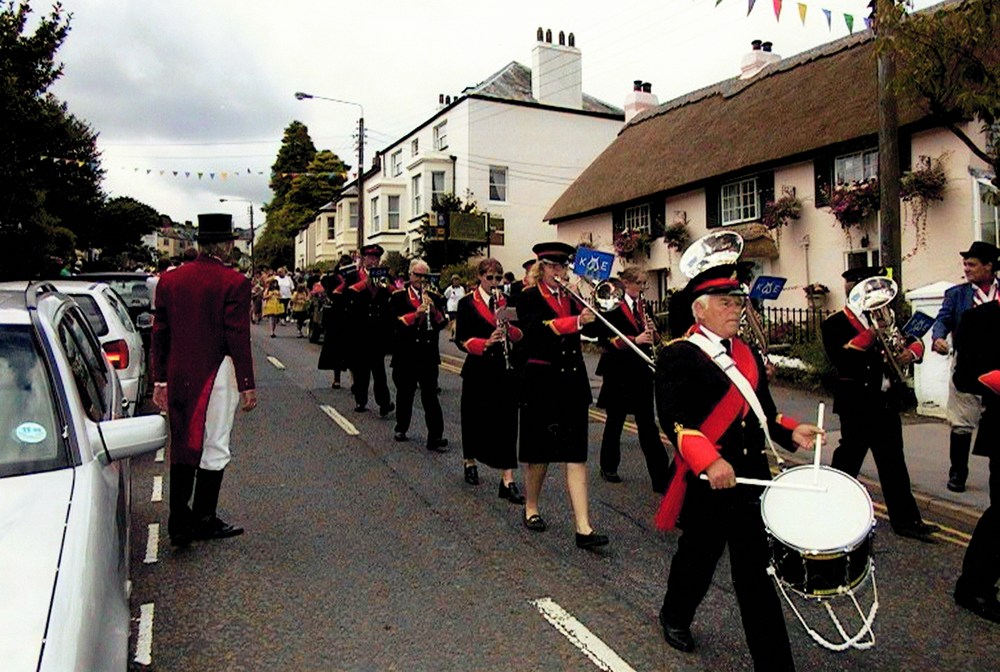 "The Cottage". Although "The Cottage" is one of the oldest houses in the village there is very little to relate about its history. The deeds only date from 1795 when Thomas Bidwell mortgaged the house to Joseph Bragge. It referred to a lease for 800 years dating from 1729, but by whom is not known. It was owned in 1799 by William Juson when he also owned "Backlands Parm", and left it to his servant Hannah Hunter for her life, who died in 1845- (was she a daughter of John Hunter?). In 1862 the owner was Andrew Tucker who rebuilt the stables employing Samuel Dunn and William Hoare. He sold it to John Hodges of Bournemouth and in 1869 it was purchased by Winthrop M.Praed and the Rev: Edmund R.M.White. The latter became sole owner in 1891. He was Rector of Catherston and Mrs. White was organist. The Catherston field by the gate opposite the Manor was often too muddy for Mrs.White and a special path was made in the hedge for her along the centre for some distance with steps down into the lane. I was told that when Mrs.White's dog died she had a memorial of stone put in the front garden, which is still in existence. Their daughter Helen Elizabeth, married Henry Eliot in 1888. and the property was left to their grand daughter Katherine Eliot, who sold it to Mrs. Bowyer Smythe in 1920. Prom her it passed to her daughter Mrs. Carter. When she left Charmouth the house became a cafe and Tea Garden. The roof is thatched and at one time it was in such a bad state that it was propped up by means of a ship's mast, which.was visible in the drawing room. That has all been altered.
Extracts from the Title Deeds to The Cottage, Albury House
The deeds only date from 7september 1795, when Thomas Bidwell mortgaged the house to Joseph Bragge. There was a lease for 800 years dating from May 29th 1729 but by whom is not known.
In 1799 there is an assignment to William Juson
In 1817 Release Conveyance and assign Rev E.D. Thurlow & Orr to Juson and Trustees.
Juson left the house to his servant Hannah Hunter for her lifetime as in 1856 there is an assignment of Larking( Jusons Executor) to Mrs. Drew, while Mrs. hunter was still alive.
In 1862 the field North of the Garden belonged to J. Spurway, Esq. and the Cottage was stated to be very dilapidated and was late in the tenure of William Edward Cleaves Palmer.
In 1862 Andrew Tucker was in possession of a cottage rebuilt the Stables in 1863, where Mrs Hodges was owner of Luttrell House and Mr. Harrison on 3 Hillside.
The land on which the Stables were built was leasehold and the rest where the dwelling house was freehold. ( 1862 deeds).
1889 John Hodges of Bournemouth, draper, purchased property from Andrew Tucker. He also owned Lutrell House and built the window of that house looking down the Street over the Cottage garden just prior to 1889.
In 1863 the Stables and Ciach House were rebuilt by William Hoare and Samuel Dunn, then owned by Andrew Tucker.
In 1889 John Hodges sold to Winthrop Mackew Praed, Hnery Allen Bathursy and Edmund Roger Mainwaring White
1891 Edmund R.M.White becomes owner
1918 Left to Granddaughter - K.Eliot
1920 who sold it Mrs Bowyer Smyth.
In April 1965. Names of workmen were found on a beam near the window when the kitchen was being redecorated - JOHN TELFOR 1788

1823 Poor rates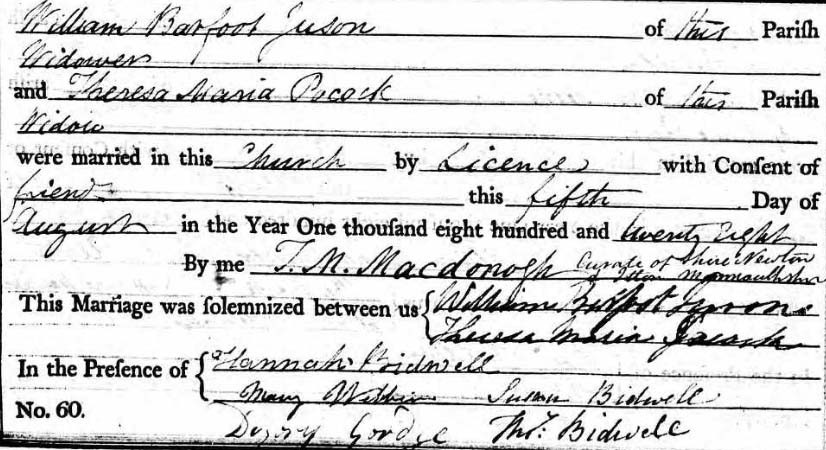 Mariage in 1828 of William Juson to Theresa Pocock in Charmouth. His wife Elizabeth died in July 1827. He died in 1851leaving his cottage to his servant Hannah Hunter.

William Barfoot Juson Census return in 1841 aged 70 with his servant Hannah Hunter, aged just 19, whom he left the Cottage to on his death in 1851.
He is renting a property in Charmouth from John Bragge in 1795, whixh could be Lutrell House as it was built by the Bragges. But by 1804 he owns The Cottage.