Richard Edward Mattingly Junior (1878-1965)
Scroll down to find out more about the property.
Click on images or Charmouth Home to return back.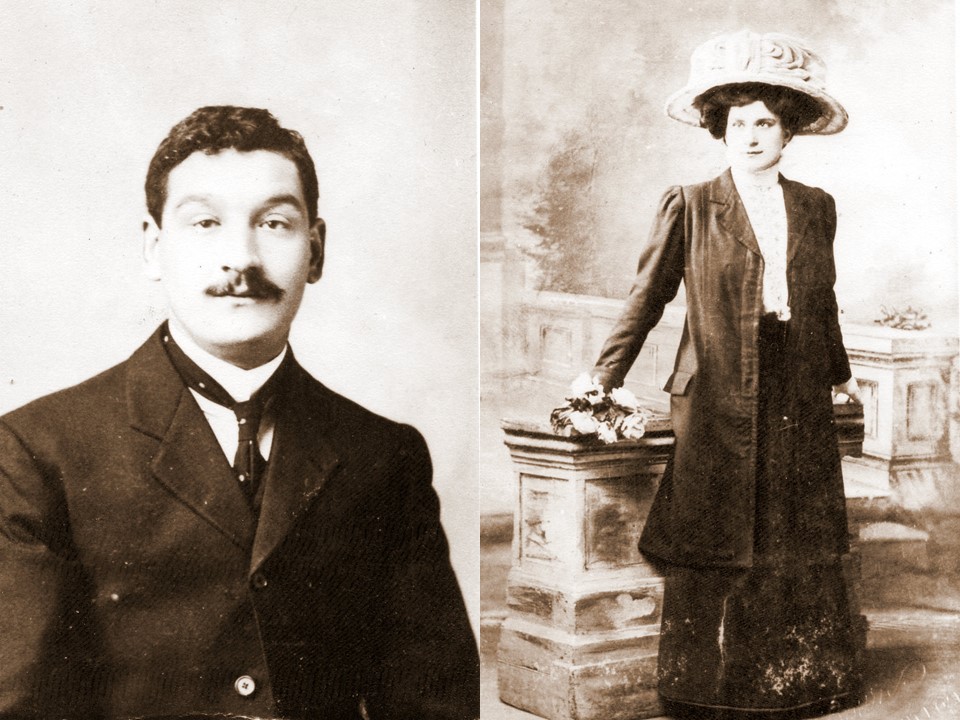 Richard and Ethel Mattingly
13 Blenheim Crescent, Notting Hill, London today

1878
The birth of Richard Edward Mattingly to Elizabeth Mattingly, formerly Herriot, and Richard Mattingly, a Greengrocer, living at 229 Ebury Street, Pimlico on the 25th July 1878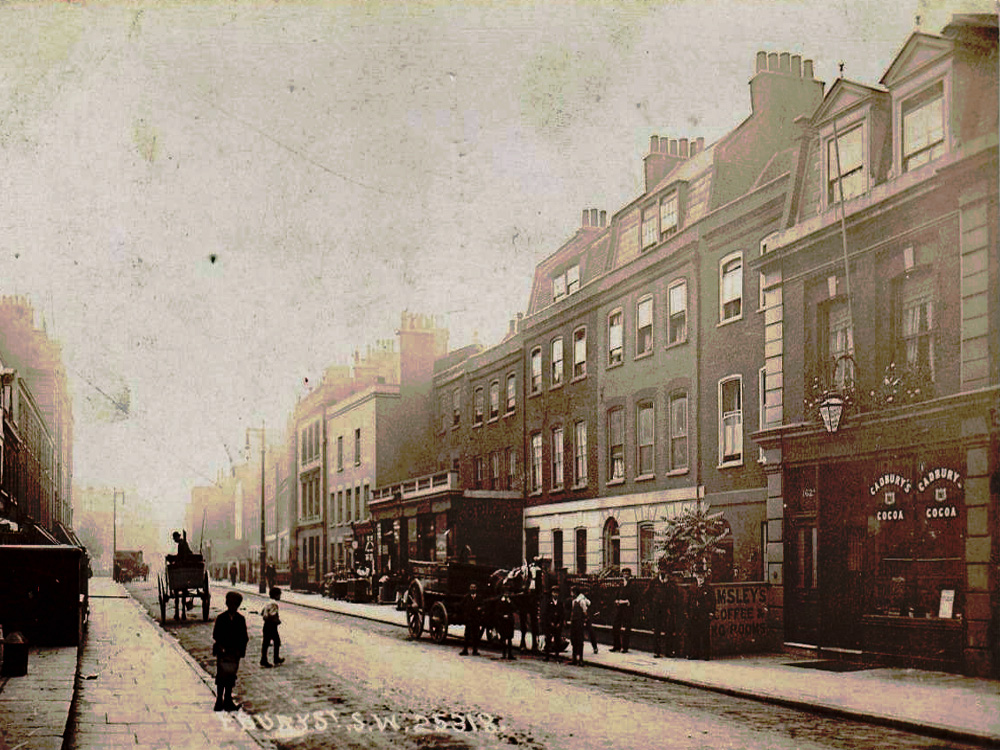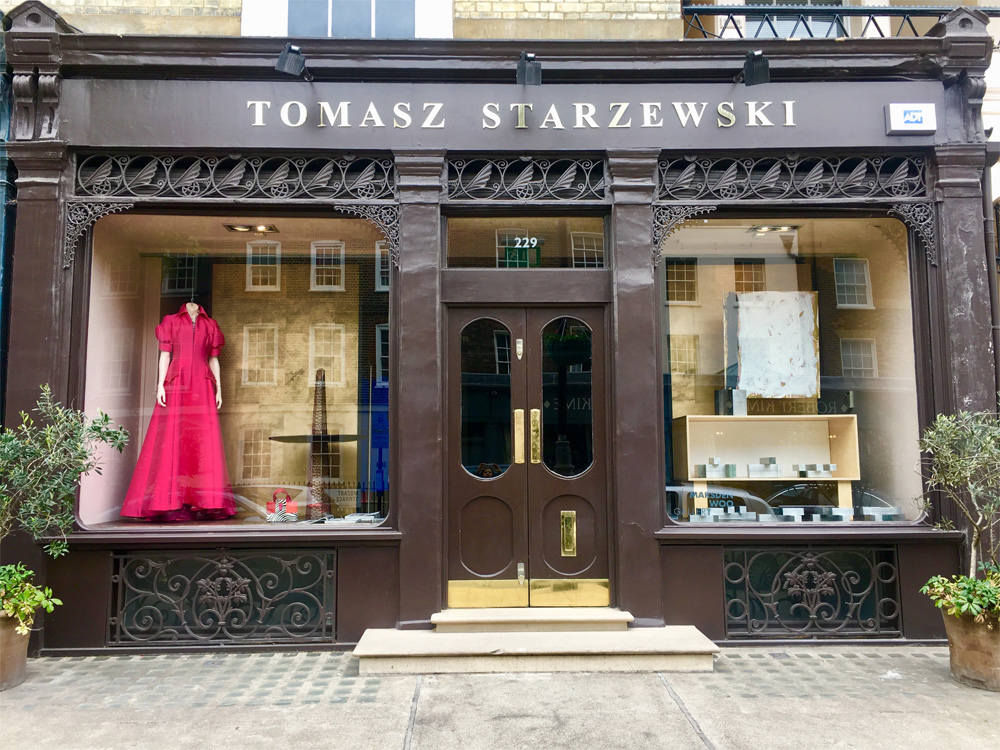 1881 Census has Richard Mattingly Senior is living at 76 Shakespeare Road in Brixton with his wife Elizabeth and family including Richard, Junior, than aged just 3.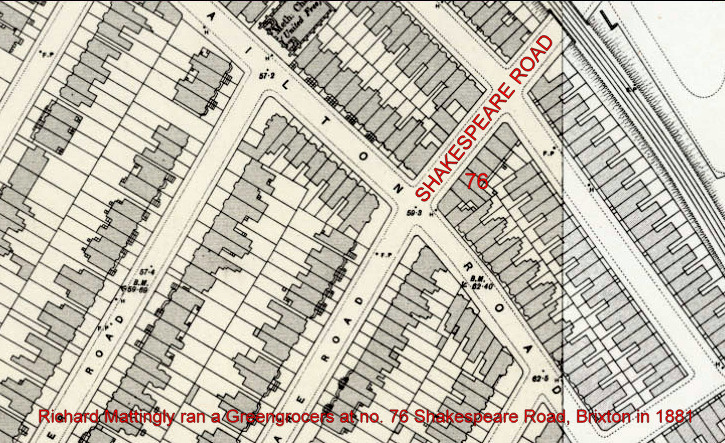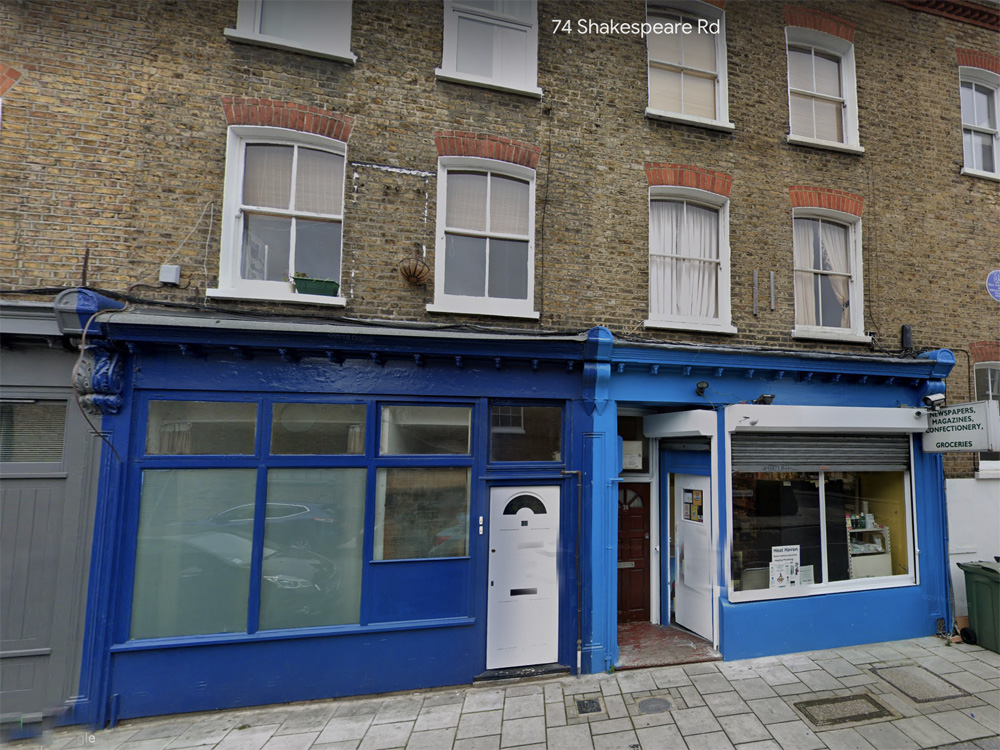 76 Shakespeare Road is the shop on the left.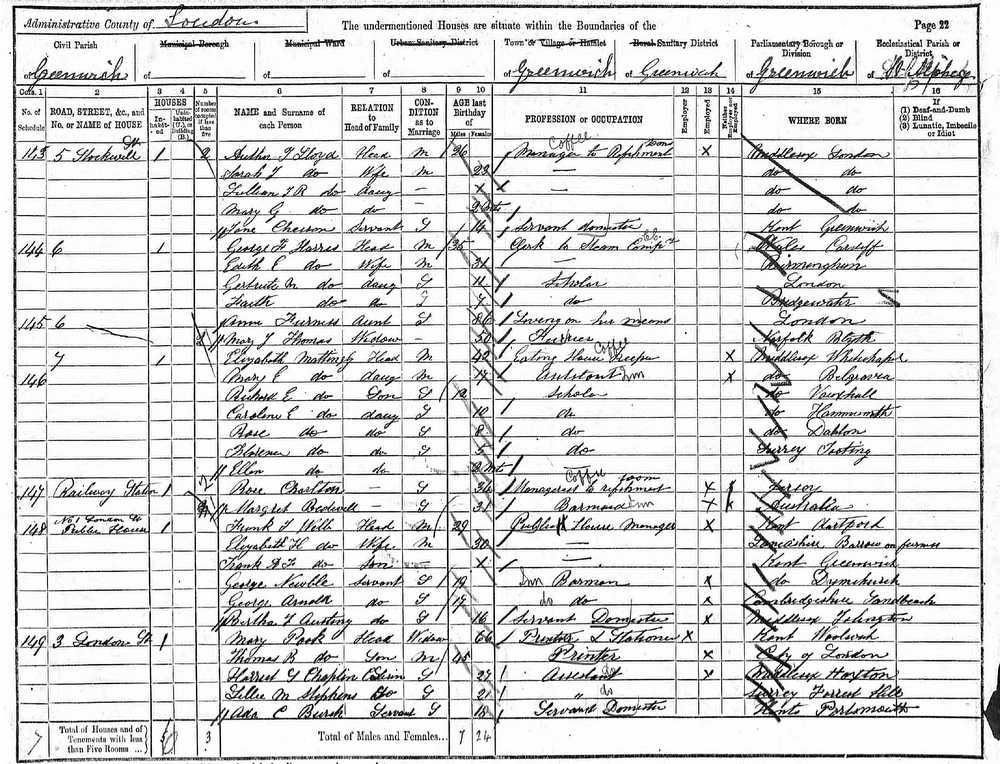 1891 Census showing Elizabeth, wife of Richard living at 7 Stockwell Street in Greenwich with her 6 children, including Richard Junior.She is described as a Eating House Keeper. Her daughter, Mary aged 17 is assisting her. Richard Edward is aged 12, Caroline aged 10, Rose aged8, Florence aged 5 and Ellen aged 2 months. She lived and worked from her premises next to the Greenwich Park Railway Station,on which now stands the Ibis Hotel.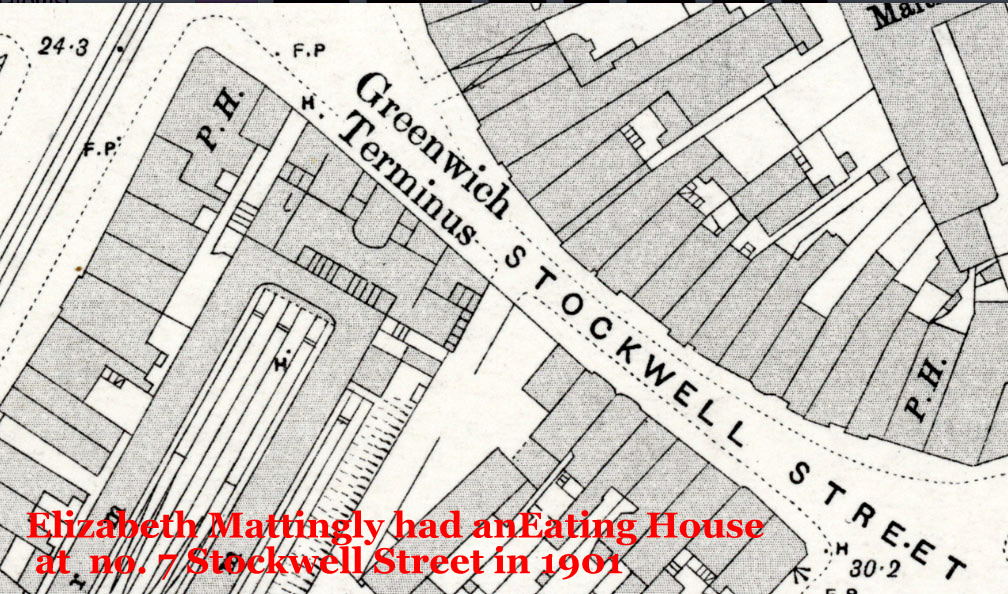 Elizabeth Mattingly`s Eating House next to Greenwich Park Railway Station. Her Restaurant was at no. 7, which was the last property next to the Terminus.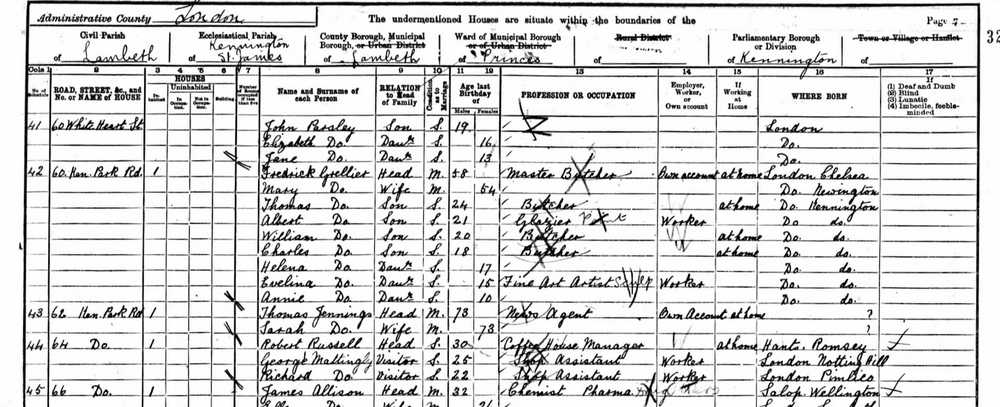 1901 Census shows Richard(aged 22) and his brother George (aged 25) are shown as Shop Assistants visting Robert Russell, a Coffee House Manager at 64 Kennington Park Road in Kennington at the time the Census was taken in 1901 . It shows Richard born in Pimlico, whilst his brother was from Notting Hill.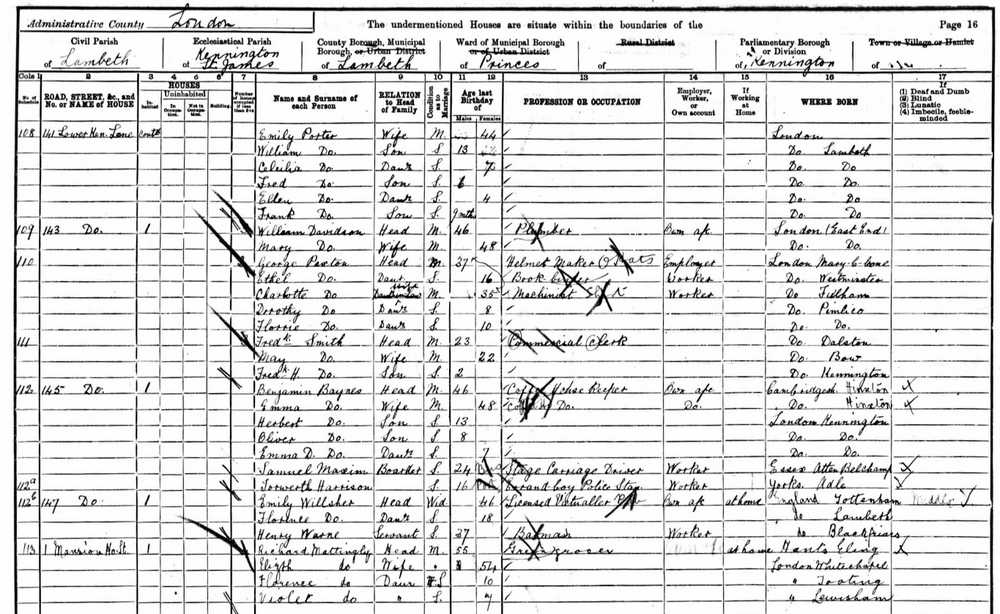 In 1901 Richard Mattingly(55) father of Richard,Junior, is shown as living with his wife Elizabeth (54) with his daughter Florence, aged 10 and Violet, aged 7 at 1 Mansion House Street in Kennington.He is described as a Green grocer born in Eling, Hants. his daughters were born in Tooting and Lewisham respectively. Their two sons - Richard and George appear above at 64 Kennington Park Road.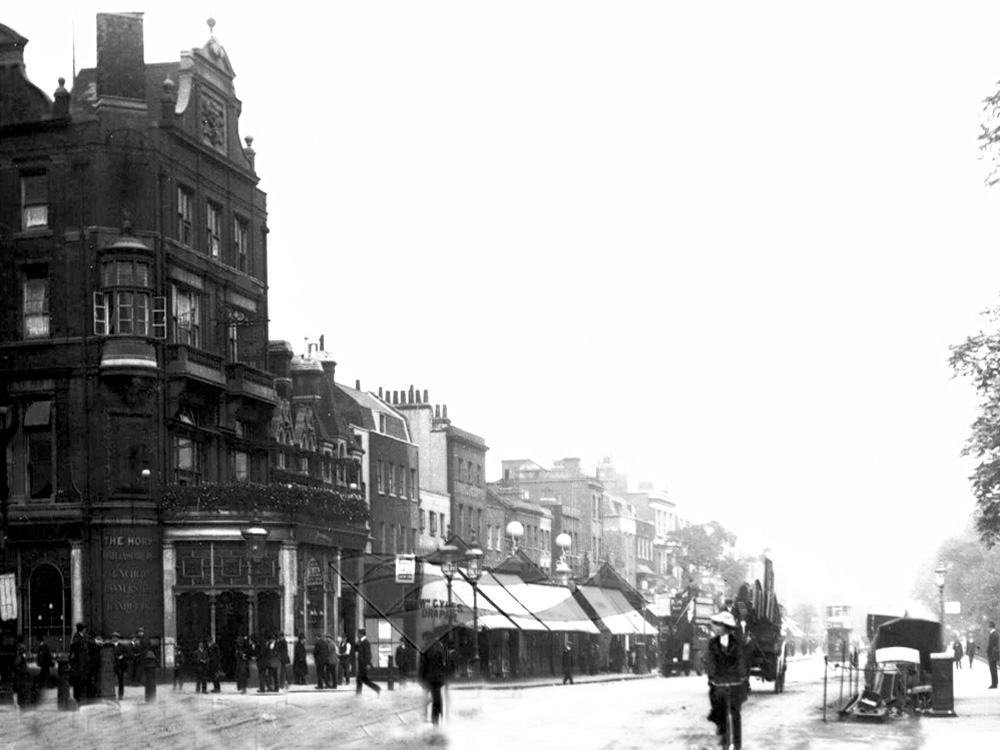 The corner of Mansion House Street and Kennington Park Road. c.1910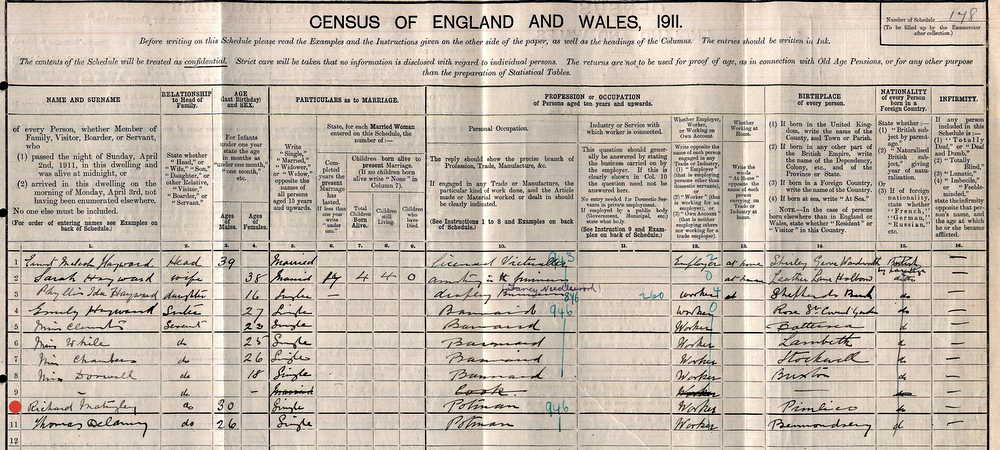 1911 Census shows Richard Mattingly Jnr. aged 30, working as a Potman at the Landor Hotel, Landor Road in Stockwell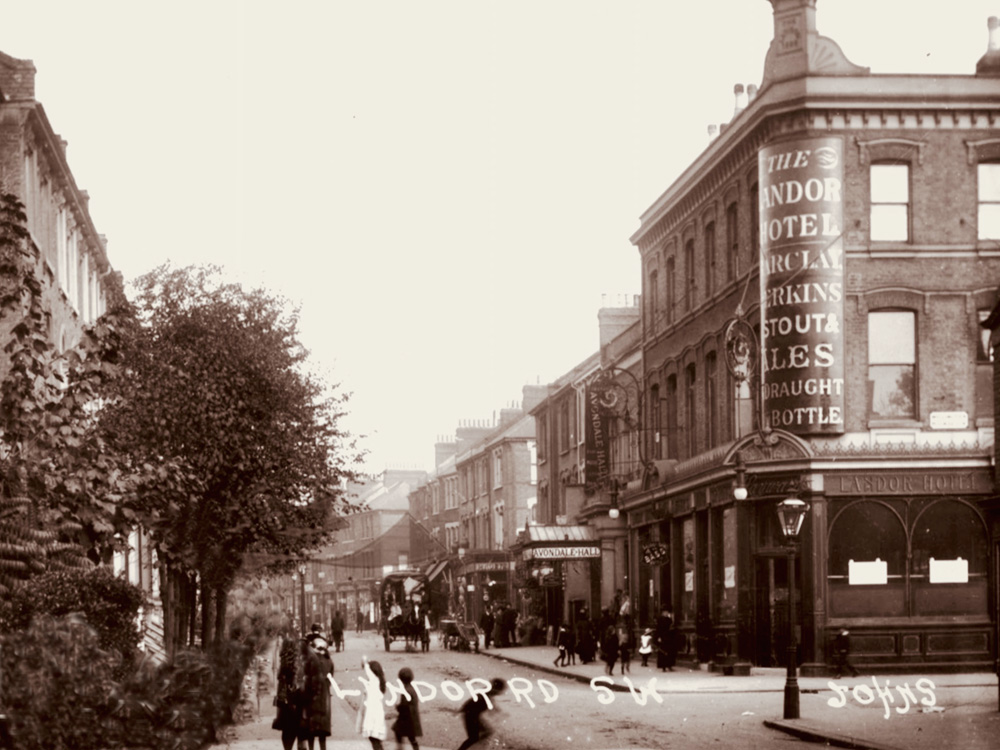 Landor Hotel in 1910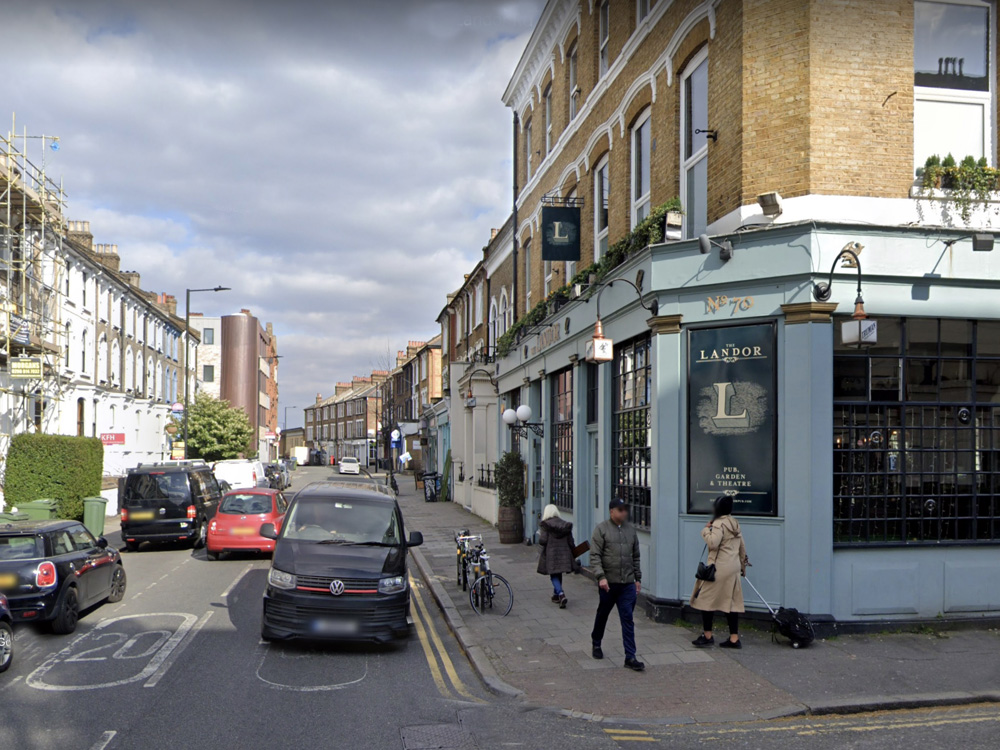 Landor Hotel today

1911
16th May 1911 The marriage of Richard Edward Mattingly Junior, aged 31 years, a Licensed Victuallers Porter of 29 Willington Road Stockwell, son of Richard Edward Mattingly, a Farmer. He married Ethel Maud Pearson of the same address, daughter of George Pearson of 53 Bamfield Road, Plumstead in the same year she is shown as a Shirt Sewing Machinist in a factory at Plumstead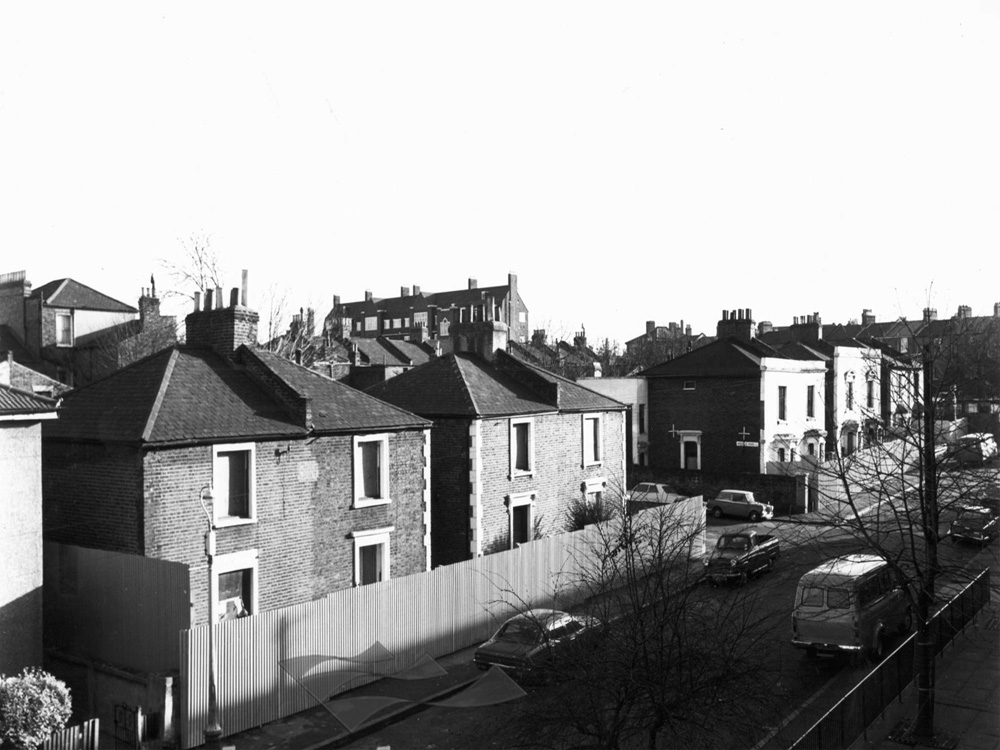 29 Willington Road, Stockwell as it appeared before demolition in 1975

In 1911 Edward Senior becomes a grandfather on the birth of Eric to his son Edward Junior who is living with his mother, Elizabeth, at 65 Ferndale Road, Brixton

.
The 1913 Electoral Register shows Richard Mattingly renting 2 rooms on the 1st floor of 65 Ferndale Road from Elizabeth Mattingly, his mother, dscribed as the Owner.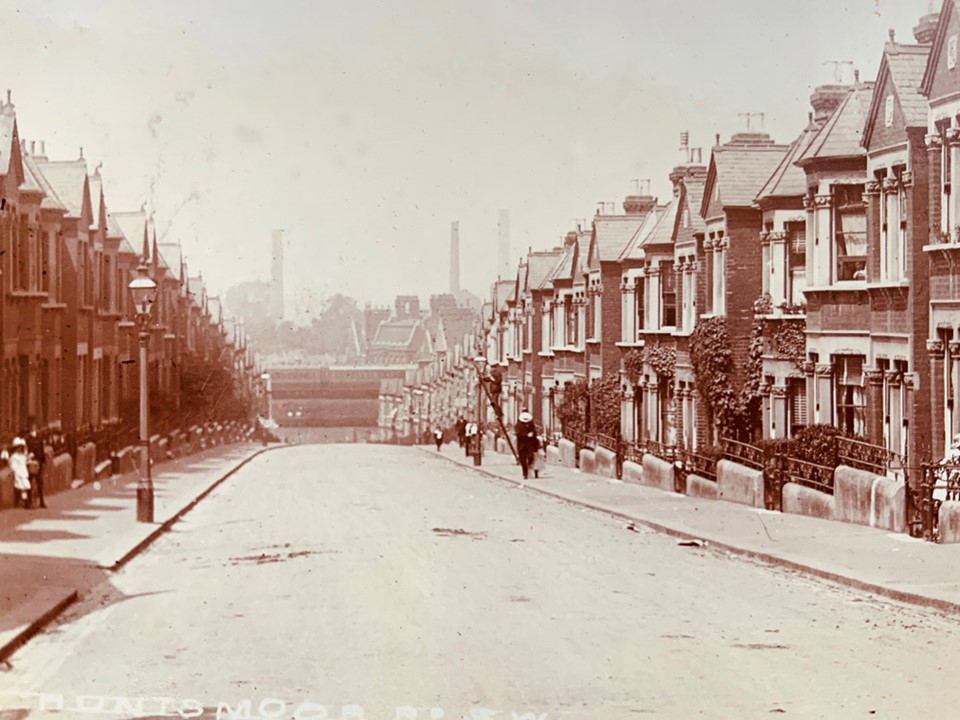 Huntsmoor Road, Wandsworth, where Richard Mattingly Junior, moved in 1914.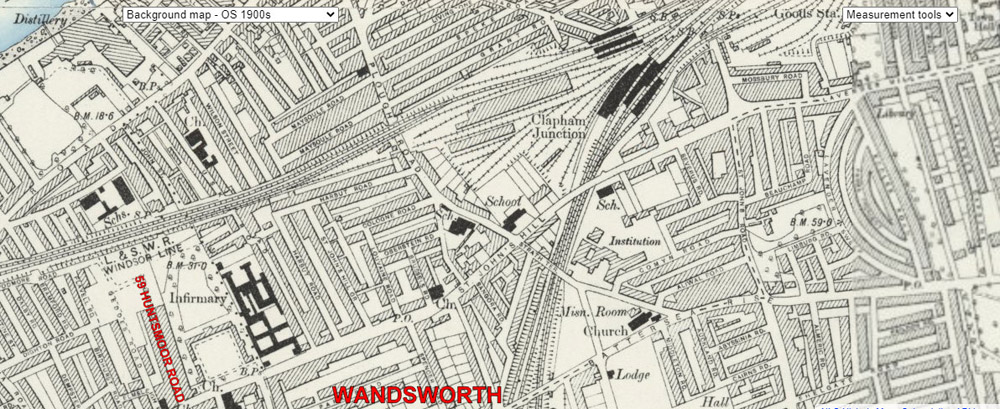 59 Huntsmoor Road is shown here in red at the bottom of this early map. The Street was bombed durng the last war and no longer exists.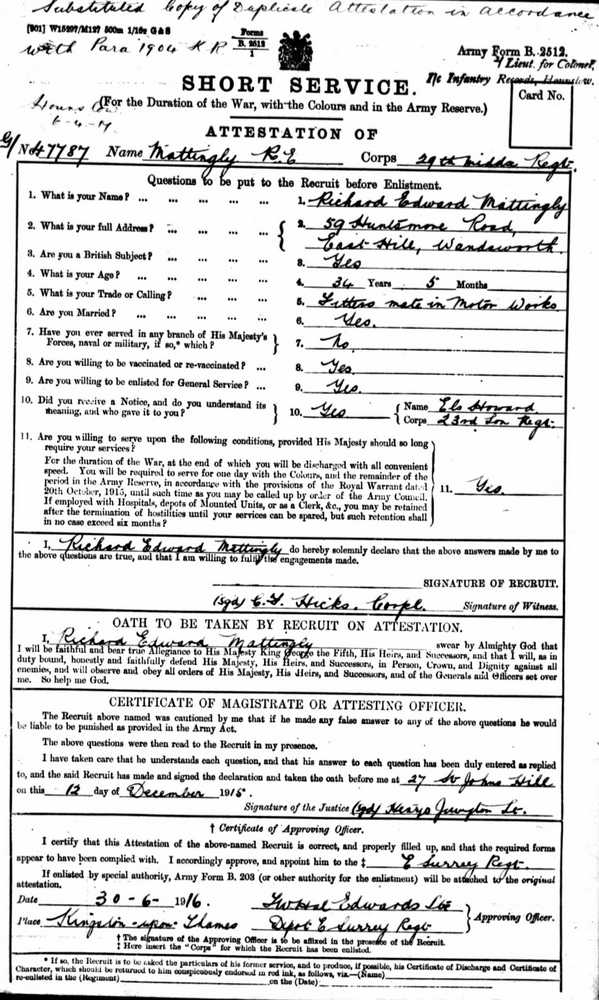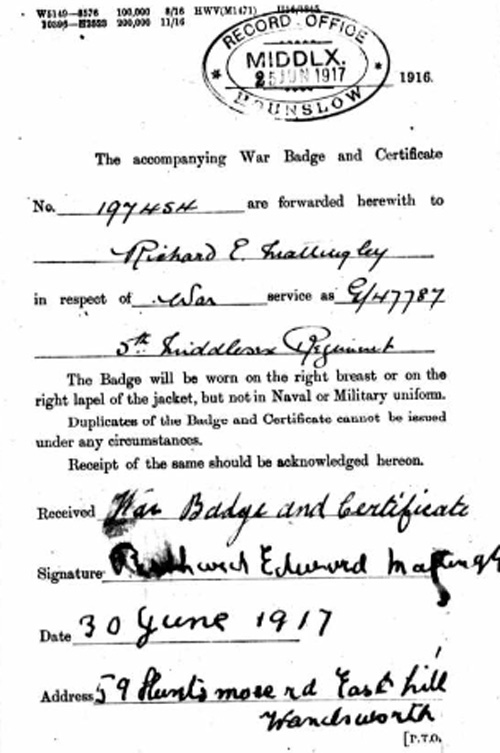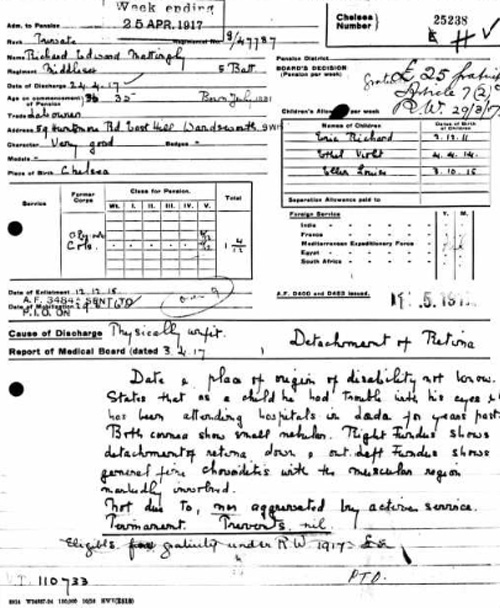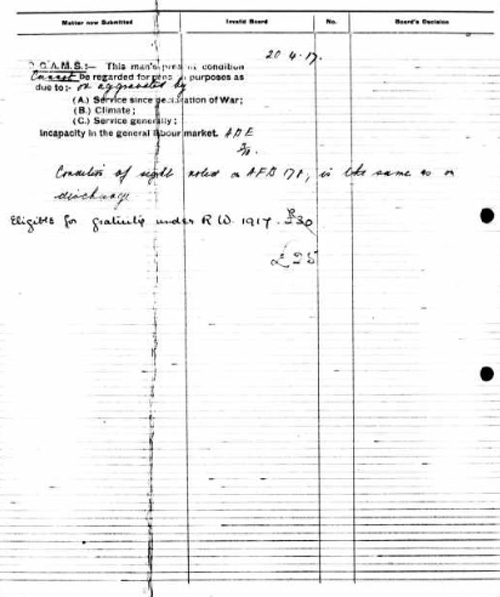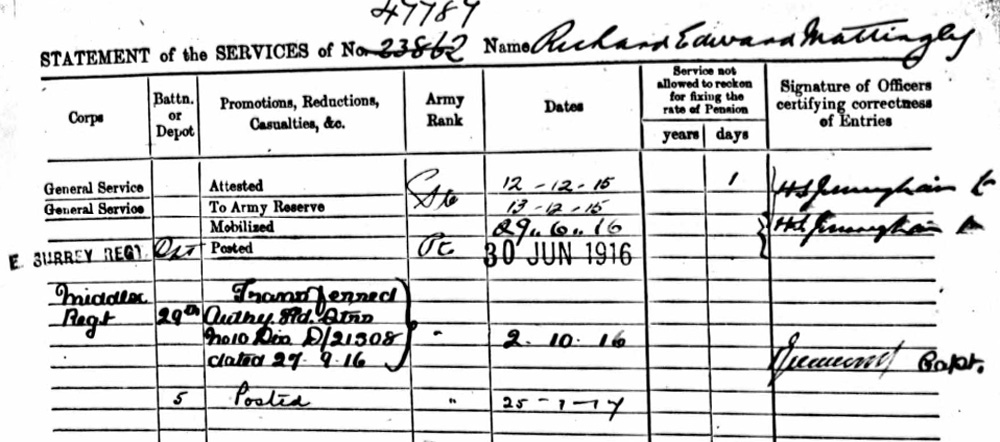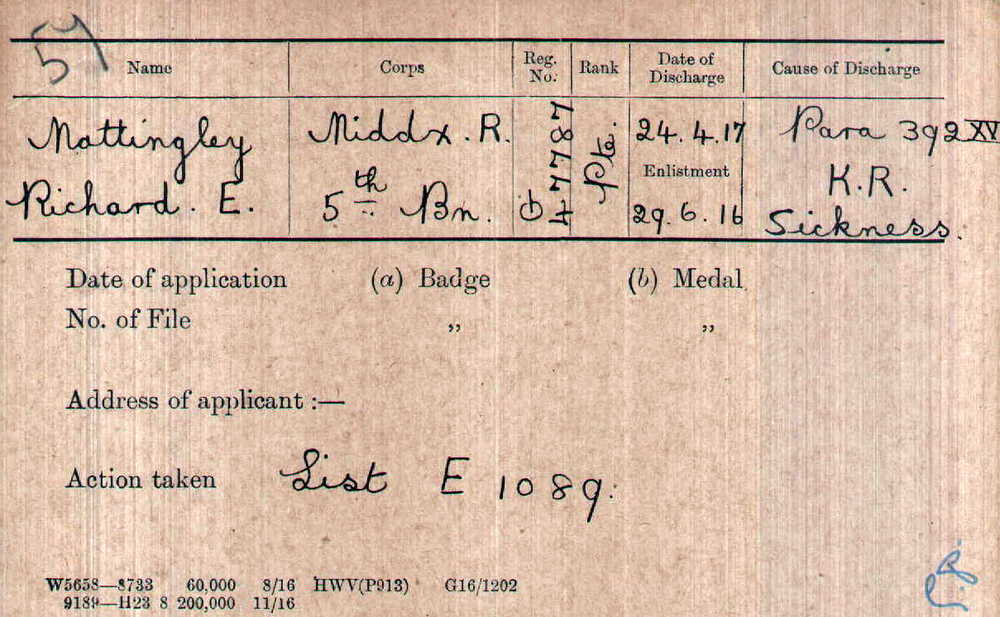 Recruitment paper dated 30th June 1916 for Richard Mattingly of 59 Huntsmoor Road, East Hill, Wandsworth, aged 34. 5 months working as a Fitters Mate in a Motor Works . He was enlisted in the Surrey Regiment.

Short Service for the duration of the war. Attestation of no. 23862 Mattingly R.E. East Surrey Regiment.
Questions to be answered:
Richard Edward Mattingly living at 59 Huntsmoor Road, East Hill, Wandsworth. Aged 34 years 5 months. Trade is a Fitters Mate in Motor Works. Signed 12th December 1915. Approved 30th June 1916. Kingston upon Thames.
Report on back of sheet
Height 5feet 7 1/2 inches. Chest 37 inches.
Next of kin. Ethel Mattingly.married 16th May 1911 Register Office, Lambeth.
Children
: Eric Richard 4th December 1911 Lambeth
Ethel Violet 4th April 1914 Lambeth
Ellen Louise 3rd December 1915 Wandsworth
Discharged being no longer physically fit for war service. 24th April 1917.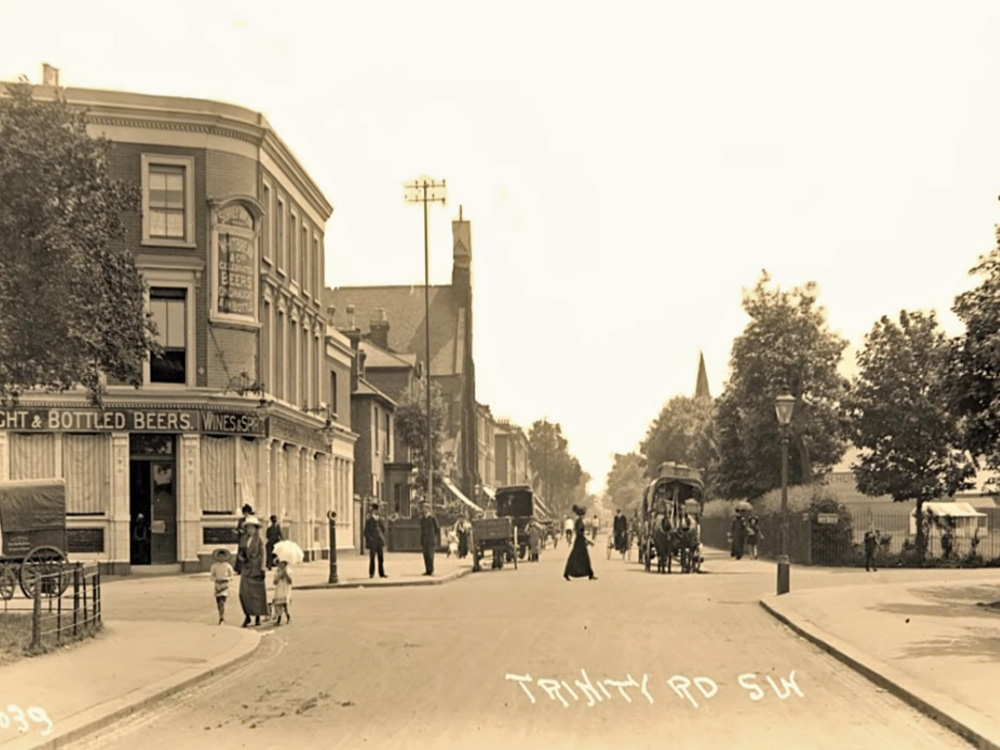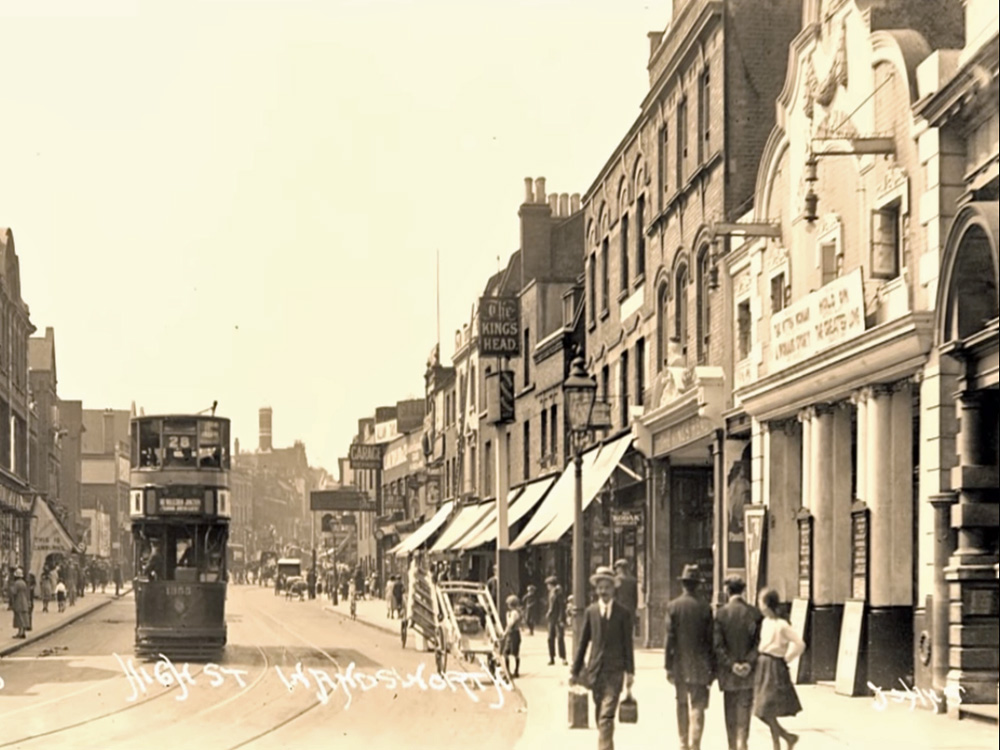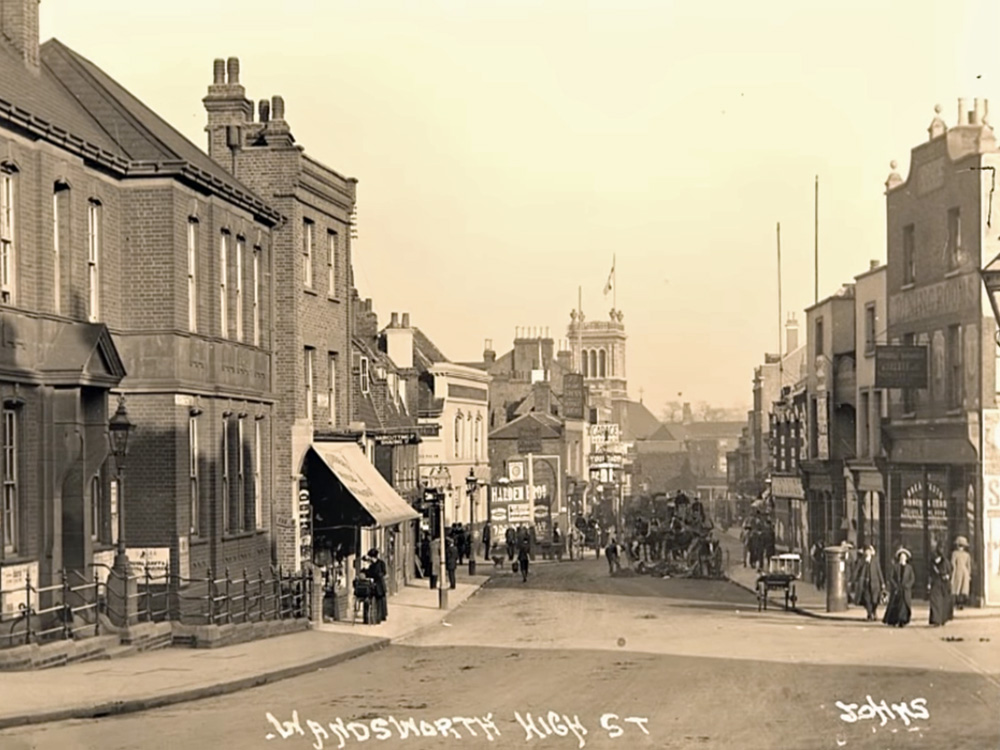 Old photos of Wandsworth at the time Richard Mattingly was living there with his family.

1922 Electoral entry for Richard and Ethel Mattingly at 59 Huntsmoor Road, Wandsworth.

1930 Directory entry for Richard Mattingly at 59 Huntsmoor Road, West

The death of Ethel Maud Mattingly on April 24th 1931, aged 44 years, who was married to Richard Edward Mattingly, a general labourer of 59 Huntsmoor Road, Wandsworth. They were to live there from at least 1916intil 1932, when Richard moved with his family to 19 Conacanon Road in Brixton, where he was to spend the rest of his life until he died in 1965. Huntsmoor Road no longer exists as it was bombed during the war. The underpass at the Wandswsorth end of Trinity Road SW18 now replaces it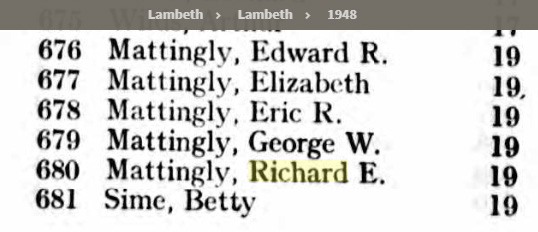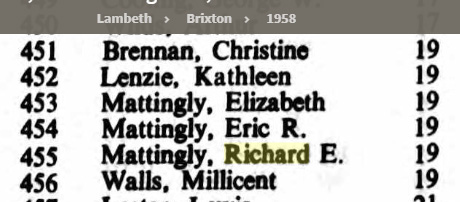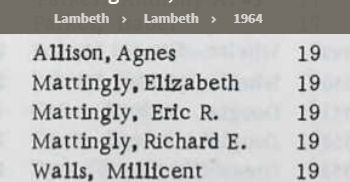 Random years of occupation of 19 Concanon Road, Brixton.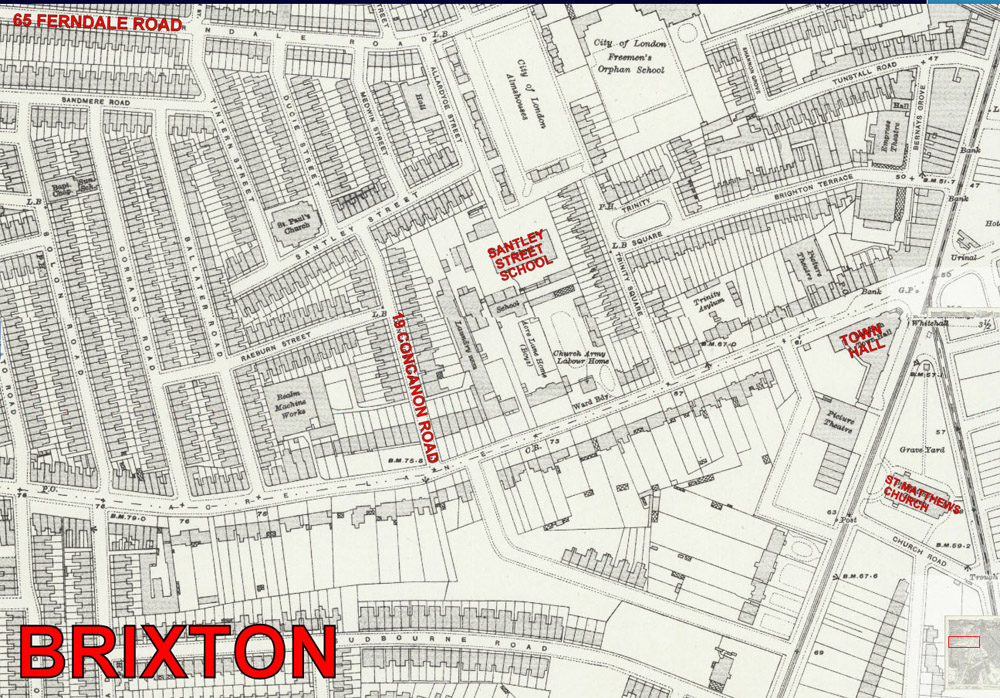 19 Concanon Road and other addresses associated with Richard Mattingly are shown in red on this map.

Richard worked as the Gardener for Bernard and Amy Binder at their mansion at no. 38 Hyde Park Gate in London. This is now the Embassy for the Kingdom of the Netherlands.


Richard Edward Mattingly died at South Eastern Hospital, Stockwell aged 86 years living at 19 Concanon Road, Lambeth desribed as a Flats porter (retired) 1st February 1965
Richard`s Family Tree shown above is split in two due to its length. It gives an idea of how extensive his family was to become
.
Eric Mattingly (1911 - 2002) married Lilian Pearce (1913 - 1941) in 1935. She died in 1941 and he remarried Elizabeth Kerr (1912 - 1990). 1 child - Isabel
Ethel Violet Mattingly (1914-2005) married William Marner (1909 - 1976) in 1937. 3 children.
Ellen (Helen) Louise Mattingly (1916 - 2007) married Norman Castle (1908 - 2007) in 1937. Marianne, Geofrey
Richard Edward Mattingly (1918 - 1923) died very young.
Betty Mattingly (1920 - 2003) married Stanley Syme (1911 -1979) in 1944. 4 children.
George Mattingly ( 1922 - 2011) married Dorothy Green ( ) married 1948. 1 child John
Mary Mattingly (1924 - 1997) married Arthur Marsham (1917-1993) married 1947. 2 girls.
Edward Richard Mattingly ( 1926 - ) married Edith Hodges ( 1928 - ) in 1948. 3 boys 1 girl.