A History of St. Andrew`s Church, Charmouth
Cleaves
Click on image or on Home to return back.
Large Double Flat Topped Tomb with iron railings removed.
EMILY SUSANNA CLEAVE/died February 18 th 1842/aged 43/Also of Mrs ELIZABETH CLEAVE/mother of the above and/relict of the late/JOHN CLEAVE Esqre/of (Newton Crediton)/who died on the 16 th day of January 1838/aged 101 years.
"No.l Hillside ". On 16th September 1837 Miss Harriot Prior of Lyme purchased No. 1 (then in the occupation of Mrs Cleaves of Charmouth) for £875 from Joseph Wilson, the deed was witnessed by the Misses Templer, cousins. Since then the property has been owned and occupied by the Prior and Templer families.
1842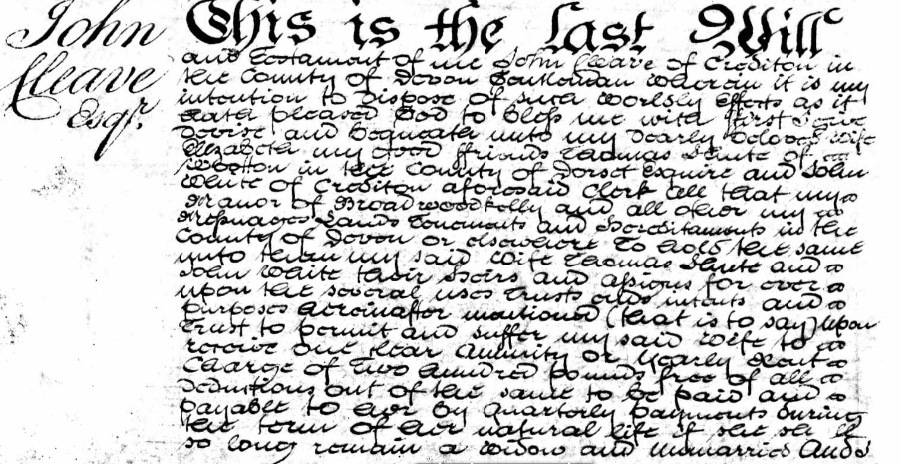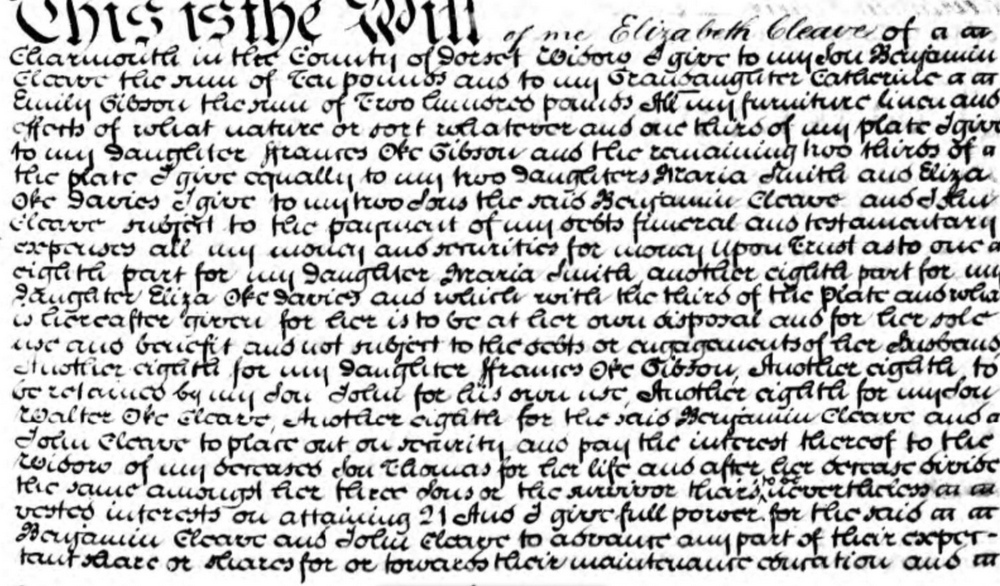 Will of Elizabeth Cleave 1853
1851 Census shwoing Elizabeth Cleave living at no.2 Hillside aged 99. She died 2 years later aged 101