A History of St. Andrew`s Church, Charmouth
Click on image or on Home to return back.

1841 Issac Cooke (Senior) is shown aged 70 living in Windsor Terrace, Clifton, Bristol as a Solicitor. He died in 1852 leaving his Estate to his sons George and Issac. He was born in 1771 and married Lydia Seddon

1851 Issac Cooke (Senior) is shown aged 80 living in Windsor Terrace, Clifton, Bristol as a Solicitor.

1851 Issac Alan Cooke (Junior) is shown aged 44 living in Windsor Terrace, Clifton, Bristol as a Solicitor. He was born in 1806 and died in 1874. He was Mayor of Bristol in 1857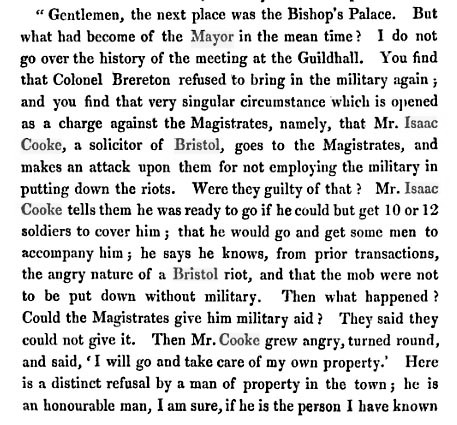 Trial of Charles Pinney, Esq. in 1833 relating to Bristol Riots.
St. Paul's Church , Portland-square, was erected in 1794. It is a commodious structure, and has a handsome lofty tower. Over the communion table is a fine painting of "Paul preaching at Athens", by Edward Bird, a Bristol artist. The living is a perpetual curacy, in the patronage of Isaac A. Cooke, Esq., and trustees; annual value, £400. 1865
Thirdly, concerning Thomas Snow, Carola Oman wrote in "Ayot Rectory. a family memoir 1780-1858. "Mrs. Mary Brown, when she was staying in Lyme, heard of a striking new preacher at Oharmouth. They took a fly to Char mouth and found that rumour had not exaggerated. Mr. Snow was the finest preacher they had heard. He had been a seceder but had returned to the church purified, a burning and shining light. They set off at ten every Sunday morning, remained for the after­noon service and returned for five o'clock dinner. But presently even the road to Charmouth was threatened. Mrs. Snow, after calling on them mentioned that she thought she would go home by the Axminster-Road because, she had remarked a crack in the cliff road. The next morning a butcher and cart fell in a chasm of forty feet." Note" This road between Lyme and Charmouth was finished in June 1825. On 14th January in the following year it began to subside at the west end twenty feet and at the eastern eight feet. It was quickly repaired and lasted for ninety years. The Rev 0 Thomas Snow was curate in charge from 1827 till 1832 when William Glover was rector. He contributed £21 towards the building fund for the new church and Miss Snow - possibly his daughter collected £4. He also gave £1 towards the Clock fund. I do not know where he lived.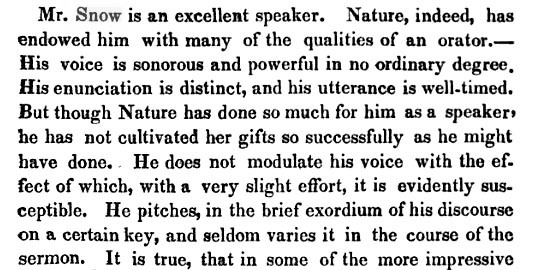 The largest sum was from I sac Cooke, Patron of the living -£100 £100 was also given by W.Pinney, M.P. And Thomas Gordon of the Fountain gave £50 and Mrs Roberts - £62. The smallest was 6d.
The Bishop of Llandaff, owner of Lily Farm gave £10.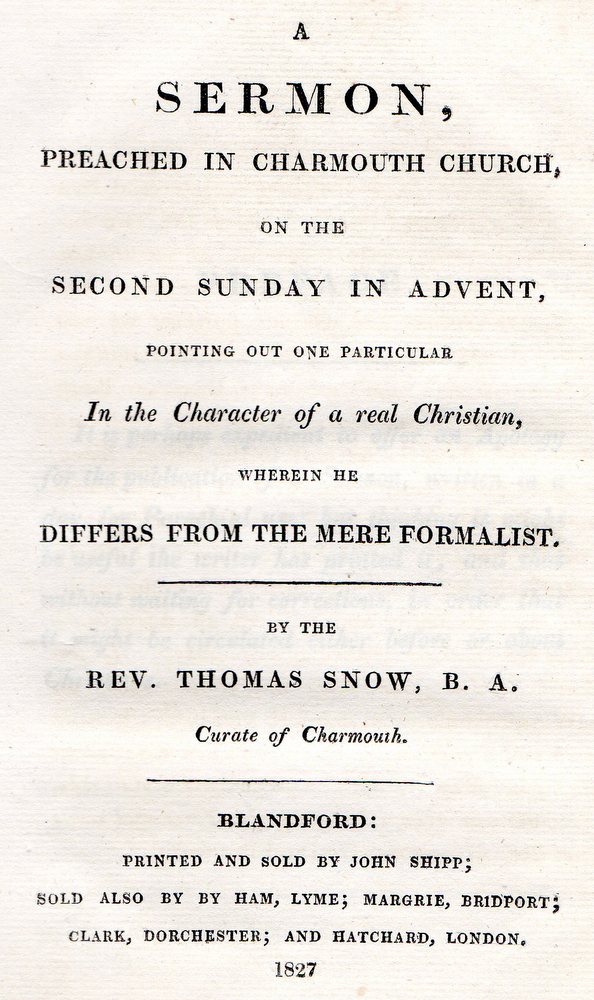 Thomas Snow
Having satisfied all that the Bishop of Bristol required for him to be restored into the ministry of the Church of England, Snow then served two curacies in his diocese. The first was at Chettle, north-east of Blandford Forum, 1826-27, and then at Charmouth, near Lyme Regis, 1827-33. In December 1827 Snow preached a rousing address entitled, A Sermon preached at Charmouth Church, on the second Sunday in Advent, pointing out one particular in the character of a real Christian, wherein he differs from the mere formalist. By this sermon he made clear his Evangelical orthodoxy
Charmouth Parish Council. OVERSEERS OF THE POOR. Correspondence. Letter from Isaac Cooke and Sons of Bristol to Joseph ..
A Description of the village of Charmouth, Dorset, England as described by Samuel Lewis in A Topographical Dictionary of England, Published in London in 1831.
Charmouth, a parish in the hundred of Whitchurch-Canonicorum, Bridport division of the county of Dorset, 2 miles (N.E. by E.) from Lyme-Regis, containing 607 inhabitants.
The living is a discharged rectory, in the archdeaconry of Dorset, and diocese of Bristol, rated in the king's books at £8. 16. 8., endowed with £200 private benefaction, and £200 royal bounty. J. Cooke, Esq. was patron in 1826. The church is dedicated to St. Matthew.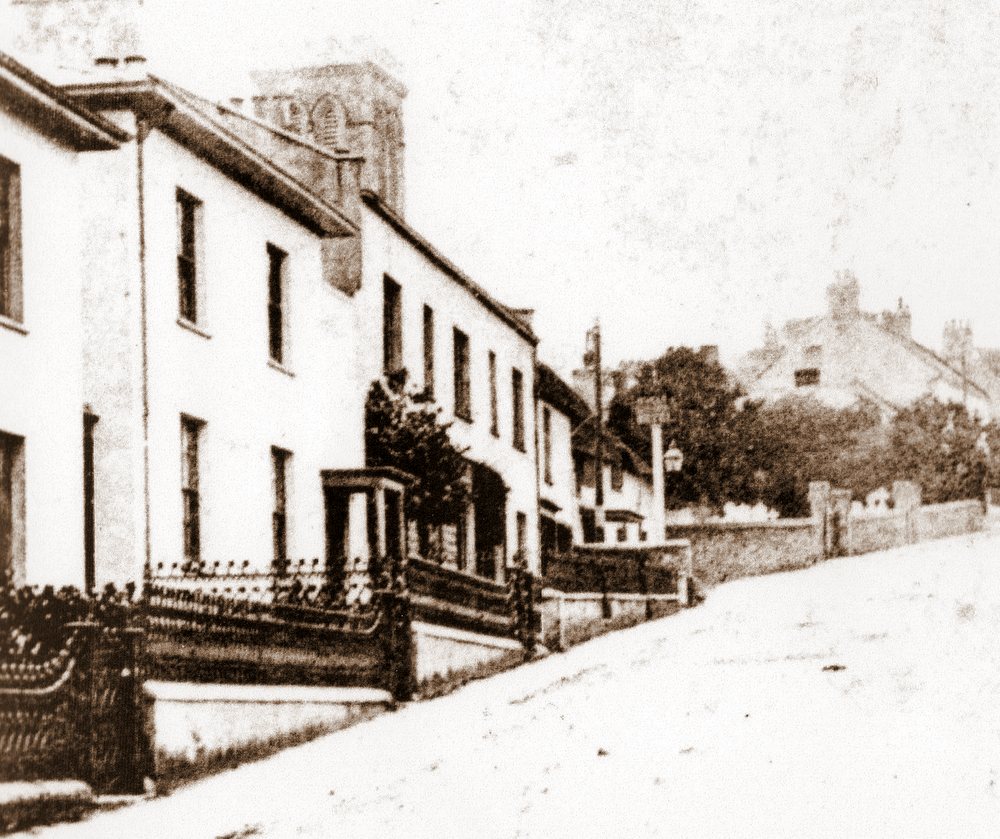 Paintings by Diana Sperling (1791-1862) in Charmouth that came up for auction by Christies in 1995/6:
A view taken from the artist's bedroom window at the rectory, Charmouth, Dorset
Mrs Snow, Diana Sperling and little Isabella Snow walking
View through window looking out to sea
View taken from my bedroom window, the Rectory at Charmouth, 1828
View through a window
Mrs Snow was born Maynard Eliza D'Oyly in 1785,Isabella Snow was born on the 7 May 1826.

Diana Sperling was about 21 in 1812. At the age of 43 she married Fred Luard Wollaston of Pimlico and lived to the age of 71.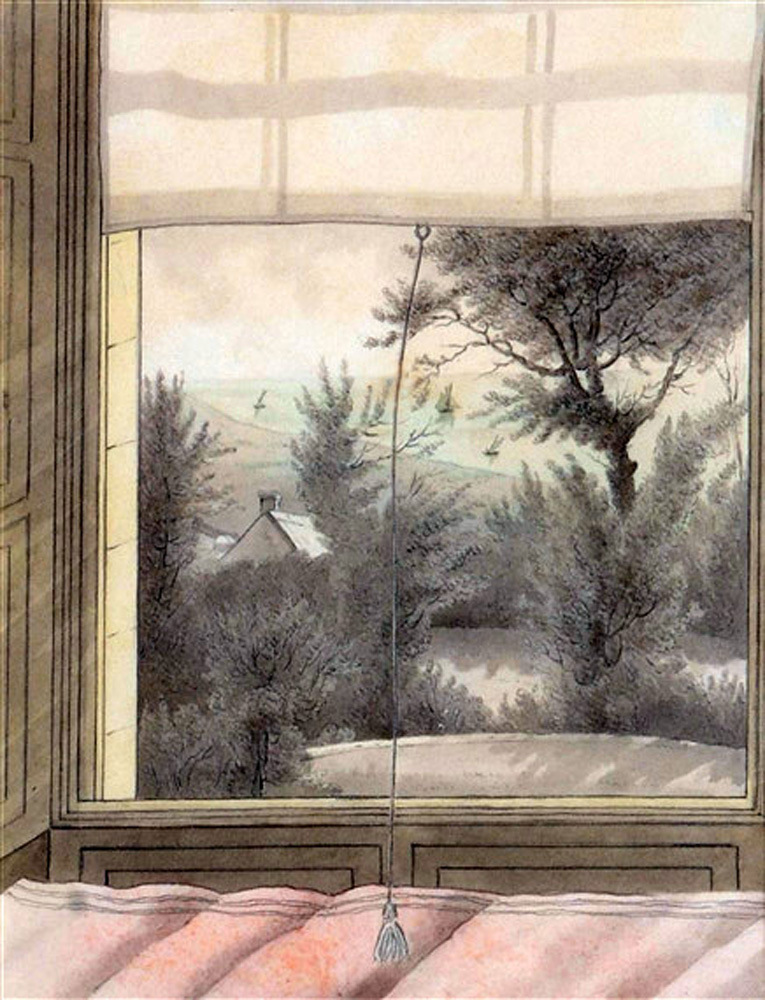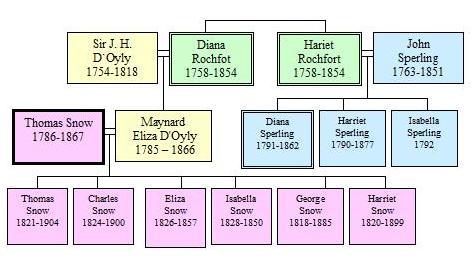 Family Tree of the relationship of the artist, Diana Sperling to The Rev. Thomas Snow

September 1834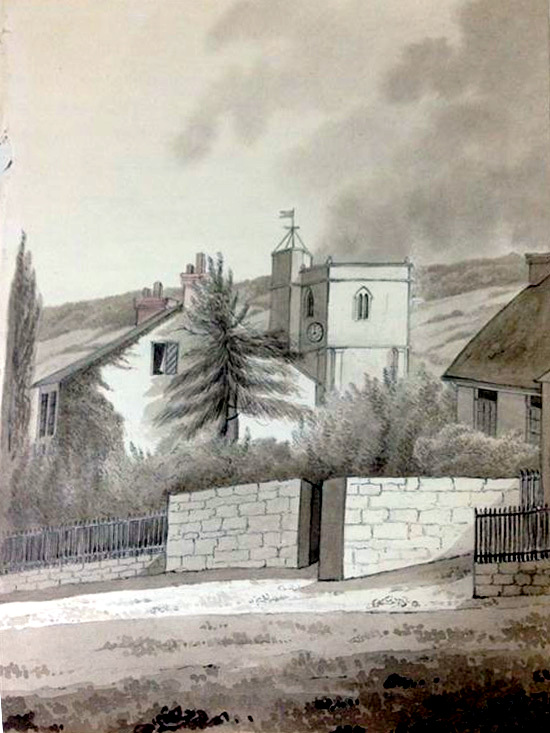 A view of the Old Church in 1928 by Diana Sperling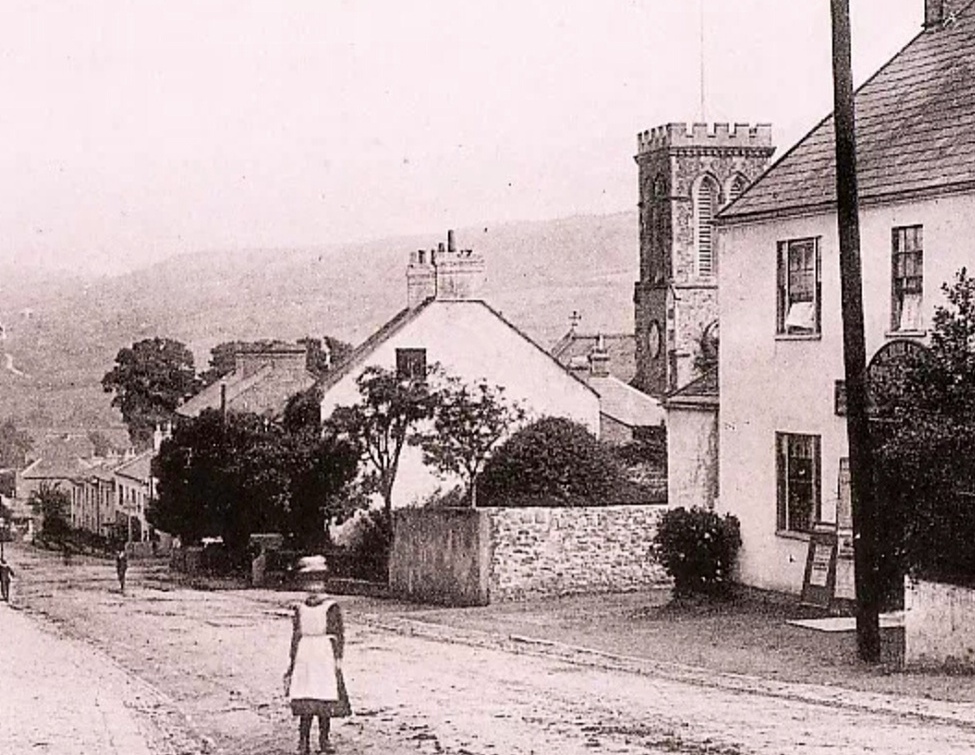 A photograph taken in 1890 showing the same view with the side of The Elms and the walls of Miss Hydes House on the right.