A History of St. Andrew`s Church, Charmouth
Norris
Click on image or on Home to return back.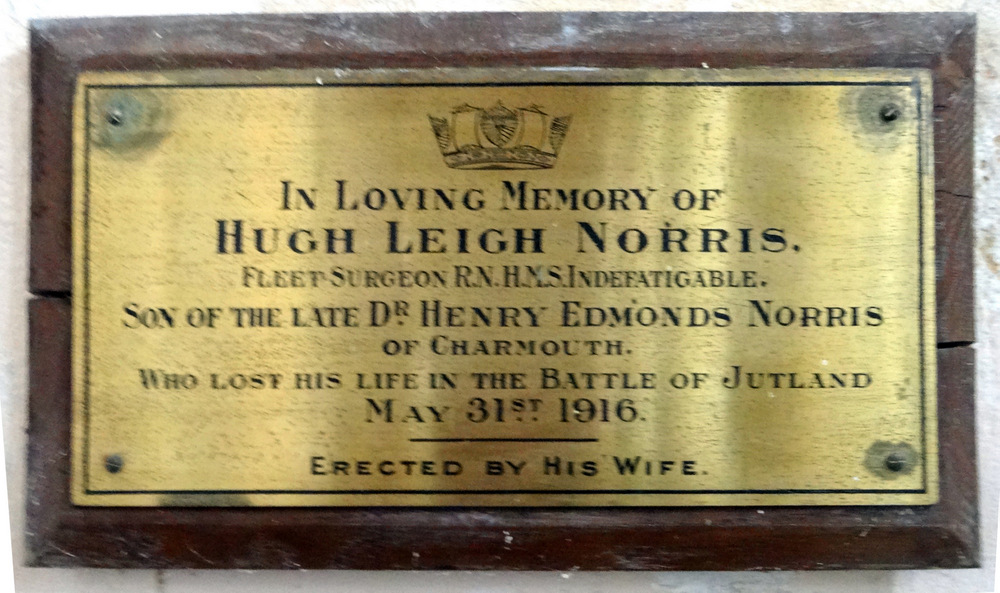 In loving memory of/HUGH LEIGH NORRIS,/Fleet Surgeon R.N. H.M.S. Indefatigable/son of the late Dr.HENRY ' EDMUND NORRIS of Charmouth/who lost his life in the Battle of Jutland/May 31st 1916. Erected by his wife.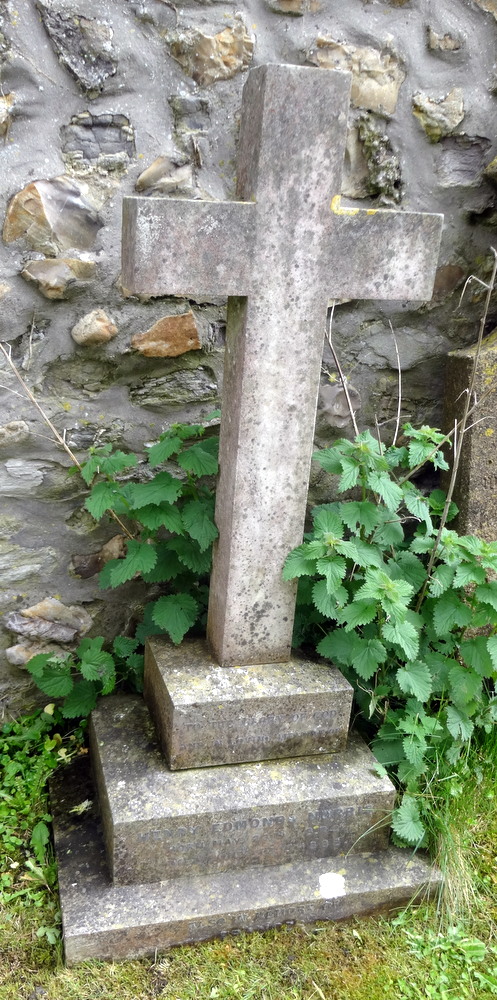 Cross standing on 3 Steps.
Top Step To the Glory of God/In loving Memory of
Middle Step HENRY EDMONDS NORRIS/Born May 23 rd 1820/Died July 13 th 1888 Bottom Step Also in memory of/FRANCES/beloved wife of xxxxxxx/xxxxxxxx
High Leigh Norris
He was Fleet Surgeon R.N. H.M.S. indefatigable and lost his life at the Battle if Jutland on 31st May 1918. His father was Dr. Henry E. Norris, for many years Churchwardens and General Practitioner in the village.
Dr. Norris
Born may 1820. Died at Stoke under Ham July 1888
Frances Norris died 23 January 1855
Frank Norris born 6march 1859 the little stepson
1 June 1852 Hugh Norris married Joanna Griffiths. B. 1820
12 Septembet 1857 Simon Bower of Tekesbury married Charlotte M. Norris
23 October 1866 Grotge Robert Norris of Wivelisxombe married Caroline Marryat
26th March 1850'revett Sheppard Noriis died aged 17years.
26th January 1870 Henry Norris died aged 80 was this Dr. Norris father.
Dr H.E. Norris married four times. His favourite wife was his 2nd with whom he was buried opposite east window. The misses Wilson, Misses Poulson living at 1 and 2 Hillside were all quite willing to be Mrs. Norris.
Henry Edmonds Norris (1820- 1888)
Lived at the Rlms, the Village Foctor. The original of " De Le Fevre" in " A Little Stepson" by Florence Marryatt
Friend of J. Harrison
Churchwardens
Captain if the Volunteers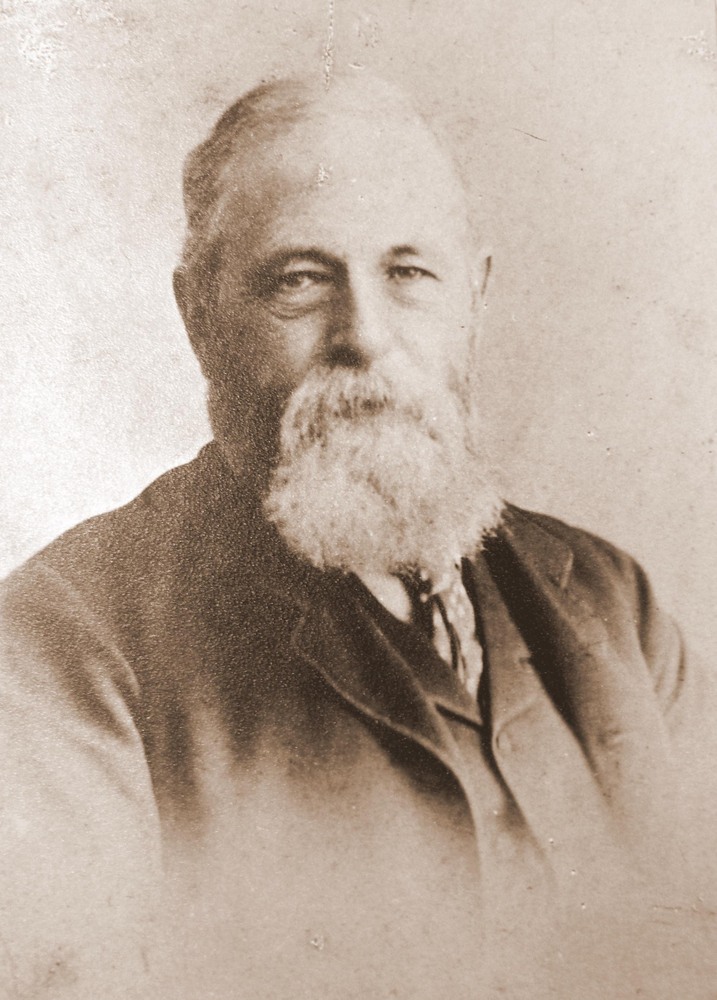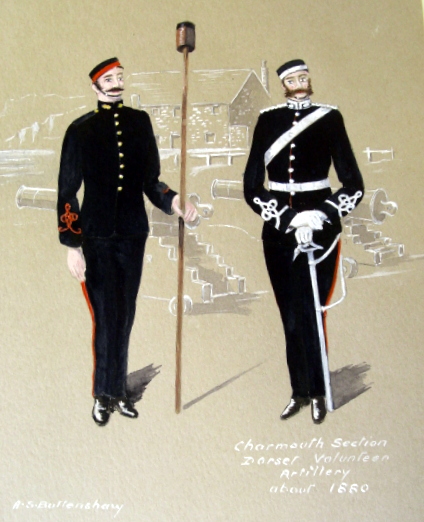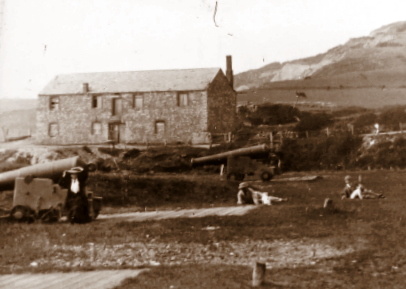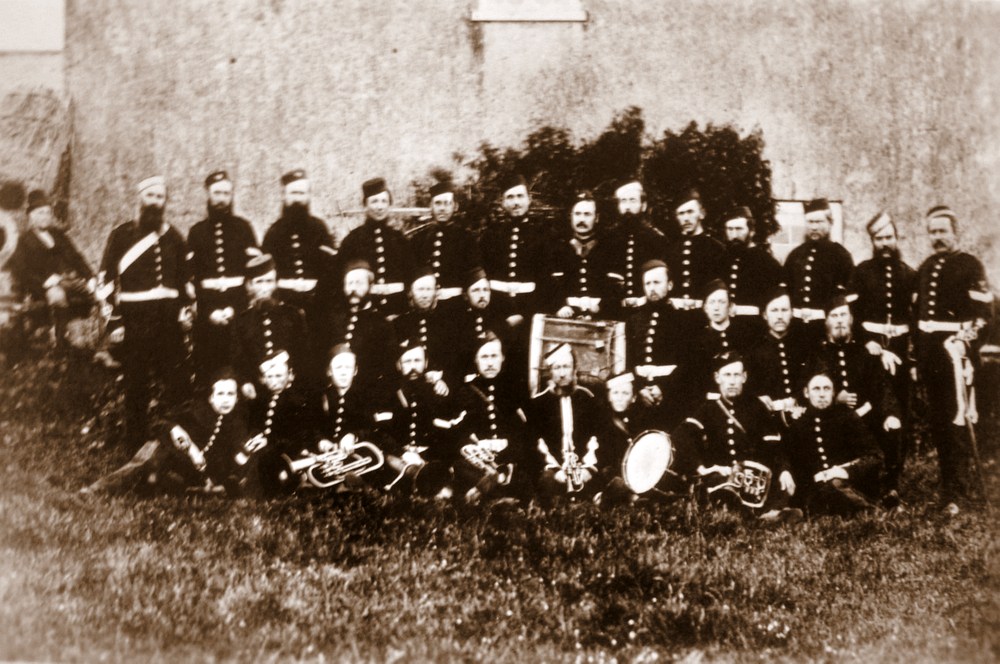 Norris, Henry Frederic, s. of H. E. Norris, surgeon, of Charmouth, e. 1857, 1. 1861, St. Bart.'s Hosp., M.R.C.S.; L.R.C.P. (Ed.), sometime resident in New Zealand, brother of H. N. (1881), d. 1873
Norris, Charles Hugh, brother of the above, b. 1846, e. 1858, 1. 1861, artist, d. before 1905
Epsom College
page 7142 for family tree
"One of those excellent institutions on a small scale is about to be established at this place, to be supported by voluntary subscription. A House has been taken, capable of receiving a few patients, in which a nurse will reside. It will be under the Superintendence of Mr. Norris, surgeon (originator of scheme) and a committee."
21st February 1867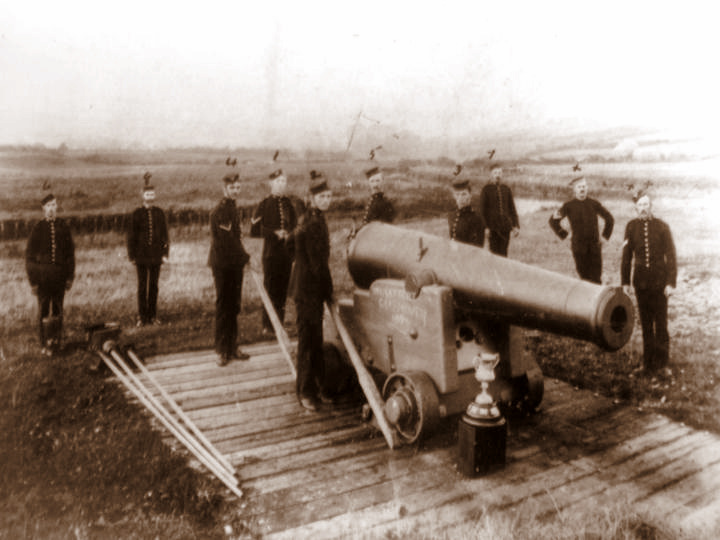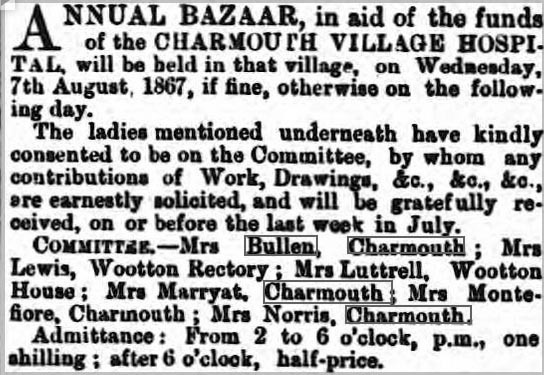 1867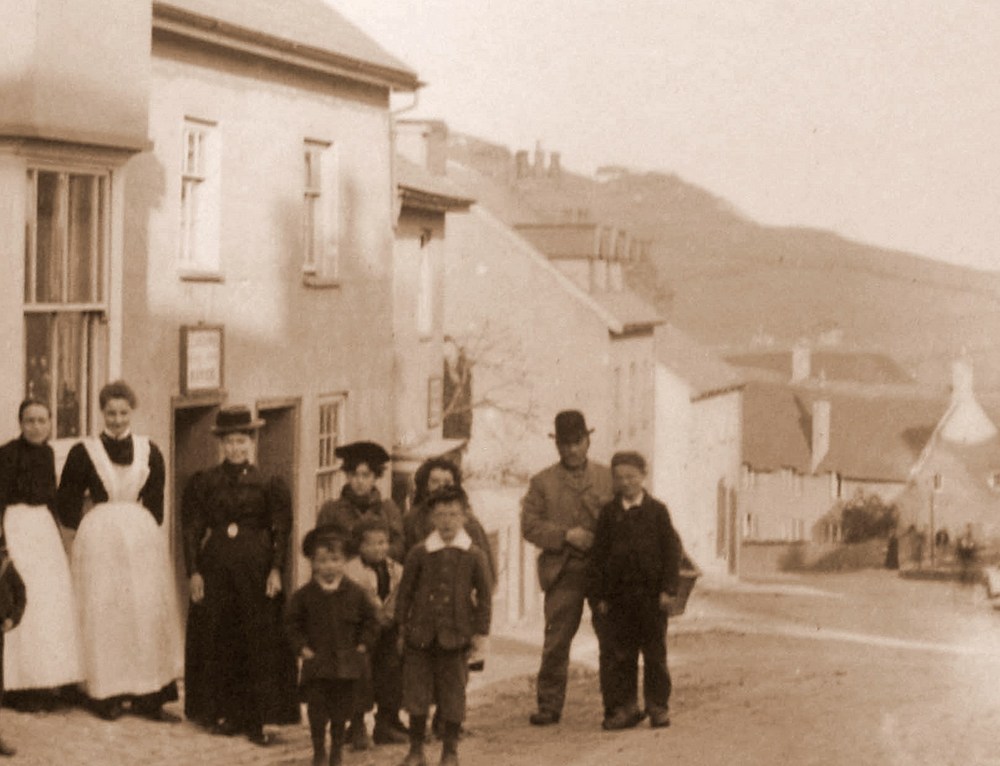 The Village Hospital next to the New Commercial Inn