A History of St. Andrew`s Church, Charmouth
Click on image or on Home to return back.
In Memory of/The Revd. THOMAS HODGES, M.A/of Trinity College Cambridge,/Sometime Curate in charge of this Parish of Charmouth;/who died April 18th 1847 aged 64 years/Also of MARIA, his wife,/who died May 27th 1871,aged 77 years/This tablet was erected by the only surviving child/MARIANNE, widow of THOMAS BENNET EDWARDS,/late Vicar of St. Stephen's by Saltash, Cornwall/in grateful memory of most kind and loving parents/Requiescant in Pace/ +Jenkins, Torquay.
Thomas Hodges and his wife Maria
Thomas Hodges was curate in charge of Charmouth when Audain, the Rector, went to the West Indies until October 1826. He and his family lived in a house opposite the Church.
Thomas died on 18th April 1847, aged 64 and Maria, his wife on 27th May 1871 aged 77.
Their son Joseph died when he was 9 1/2 and a tablet to his memory is on the south wall of the Sanctuary.
The Rev. Thomas Hodges and wife lived in a house opposite the church, Lutrell House. The writer says that Berne Farm was once the possessor of the narrators mother.
1819 Poor rates showing Reverend T. Hodges occupying the Rectory and paying £1-10.0
He lived at Lutrell House
Gentlemans Magazine 1842
In 1831 Berne farm was purchased of the executors of Richard Knight,esq, by the rev. Thomas hodges of Charmouth, who afterwards settled it together with another Esate in Stanton st Gabriel's called Norchard on his only surviving daughter , Elizabeth on her marriage with the late Rev. Thomas Bennett Edwards, vicar do St. Stephens of Saltaah, Cornwall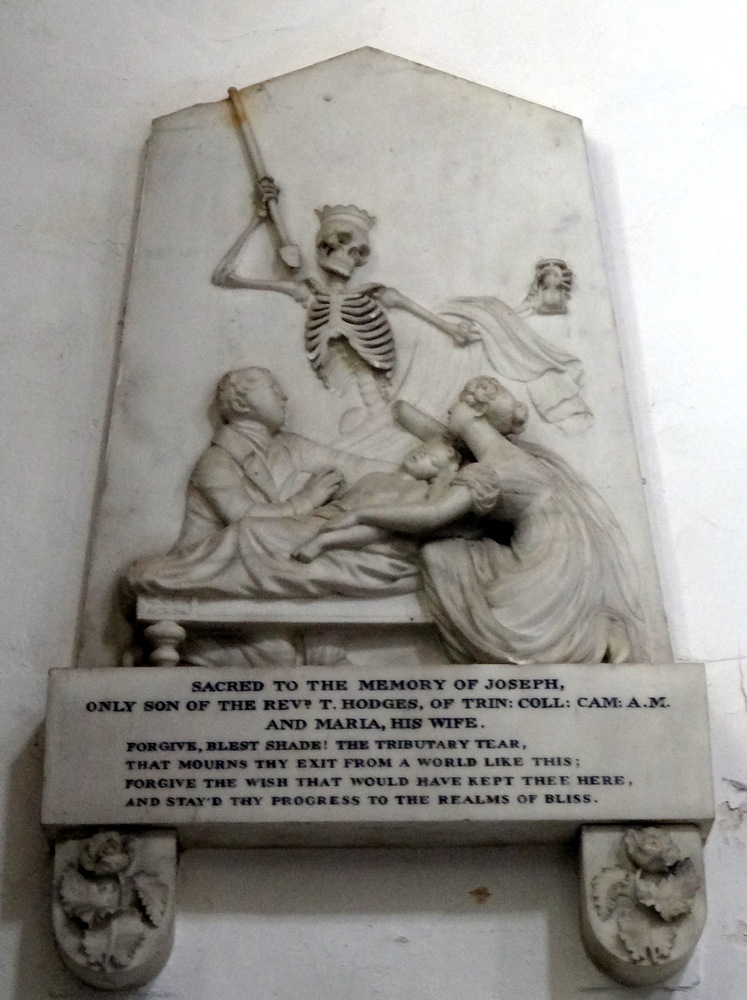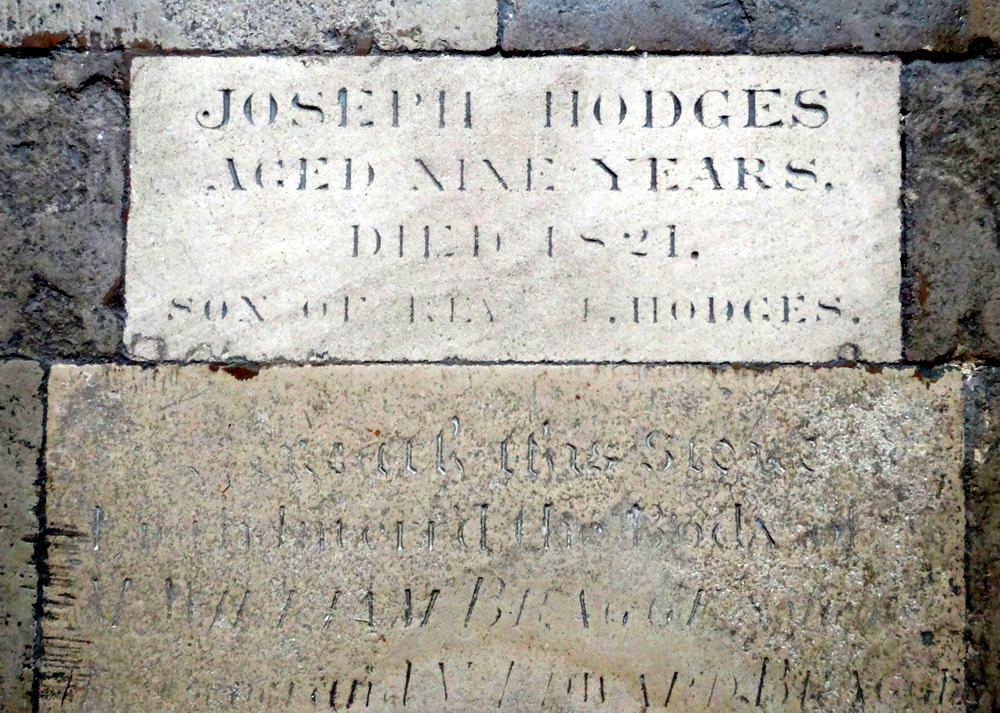 Secondly there is a memorial on the wall of the north aisle to Thomas Hodges,. and Mrs. Hodges. Their son died when he was and a rather gruesome tablet to him is on the south wall of the sanctuary. The following story was told me by Mrs Drogo Montagu when she lived at Bellair. "Mrs. Hodges used to buy brandy from smugglers then infesting the. coast. The excise officer lived at the bottom of the village. He wrote to Mr. Hodges that he was coming-down for a few days as he had work to do down here. Mrs. Hodges got very anxious thinking he had heard of the brandy, but she knew well,and trusted, the excise officer` s house-keeper. So she consulted her and she suggested that the incriminating bottles should "be put in a cupboard in the officer`s own house, as the last place he would suspect. This was agreed to and Mrs Hodges brought down the bottles hidden in the vast muff fashionable at the time. This was related to Mrs Montagu by the grandson of Mrs Hodges whose mother at one time owned "Berne Farm in the Whitechurch Canonicorum Lane"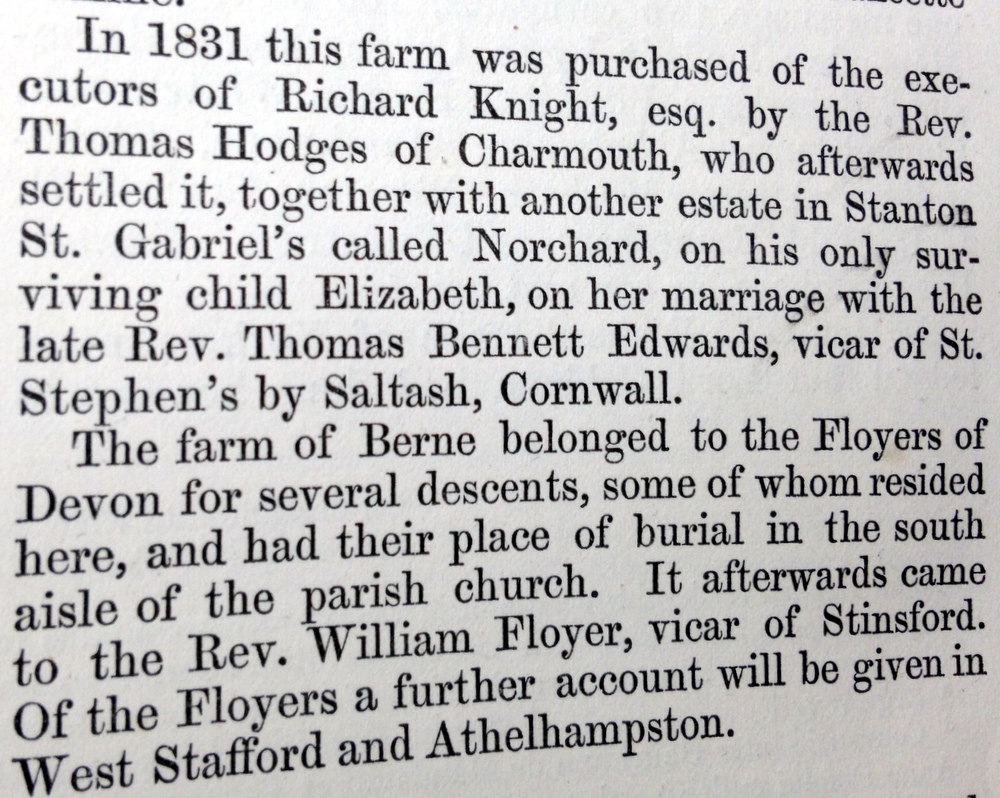 GENTRY etc. Axminster
Forward, Mrs.
Kate, Mrs.
Knight, Mr. Steward to Lord Petre
Leat, Mrs.
Liddon William Esq.
Taunton Thomas, Esq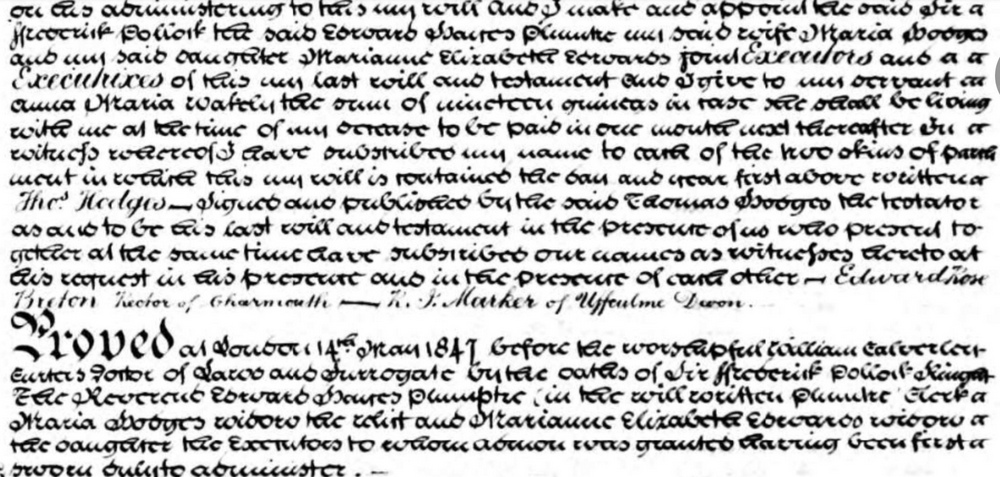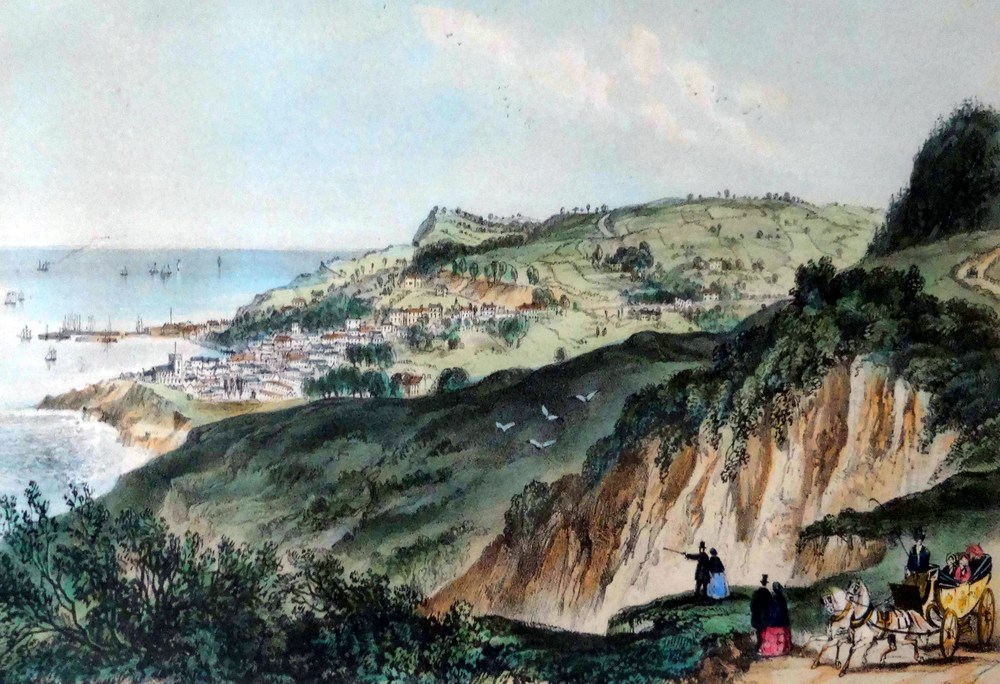 As early as 1835, the Rev . Thomas Hodges , an Anglican vicar in Charmouth not related to the Lyme cleric, began carrying Mary Annings letters to Adam Sedgwick in Cambridge and negotiating her sales to him.419 Simply carrying correspondence. Mary Anning did not write to Sedgwick again until 29 June 1835 when she took advantage of a visit to Cambridge by the Lyme clergyman Hodges and sent by his hand a letter detailing her recent discoveries. There was first 'a perfect lchthyosaurus about four feet and half long, the head Vertebral col